Canadians begin U.S. TV show buying spree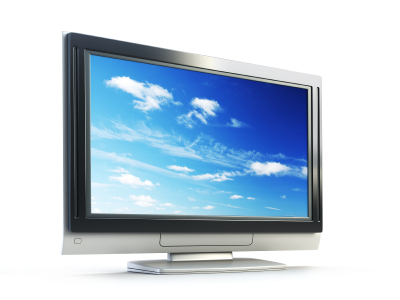 Top execs at Shaw Media, Bell Media, Rogers Media and a slew of indie broadcasters, the deciders of Canadian TV, are in Los Angeles this week for their annual Hollywood shopping expedition.
Like art collectors attending an auction for masterpieces, the major Canadian buyers insist they already have solid schedules, and so will look to leave the L.A. Screenings with an even better TV grid.
"We have a solid base of a schedule, but we want to look for areas where we can make it better," Malcolm Dunlop, executive vice-president of programming and operations at Rogers Media, told Playback.

Less is more is similarly the buying strategy at rival Shaw Media during the informal TV market this week.

"We're in a great place to spend a reasonable amount of money to freshen up the schedule, and without a great need for an overhaul," Barb Williams, senior vice president of content at Shaw Media, insisted.

But even as the Canadians argue they aren't rebuilding their schedules, the U.S. networks on which they base their primetime campaigns are certainly doing so after recent TV seasons produced no home runs and reduced ratings overall.

Following a flurry of series orders, renewals and cancellations ahead of this week's Upfront presentations to U.S. advertisers, the Canadians will be spoiled for choice as they look to complete their fall 2013 primetime campaigns.

Their studio suppliers in recent months dangled around 100 pilots before arriving at a staggering 44 rookie shows to be unveiled this week, against 34 new shows last year.

As they complete this week's rotating pilot screenings on studio lots in Los Angeles to sort through the U.S. network's 2013-14 offerings, the challenge for the Canadians will be finding the right show with an affordable hammer price to allow their ad sales force to make money on their broadcast back home.

Despite coming to Los Angeles with a phone giant-sized bankroll, CTV president of programming and sports Phil King insists he's not keen to part with cash in Hollywood, except for rookie shows with potential hit written all over them.

"It depends on what we see. If it's a terrific creative year in  Hollywood, we'll probably buy more than last year. If it's not as good as the last few years, we'll probably buy less," King said.

Bell Media has options, as it can air series on both its CTV and CTV Two networks.

King adds CTV, which had success last season with FX's Anger Management, also fares better airing shows out of simulcast.

"We can frankly do better out of simulcast than our two competitors. Whether it's a pre-release or post-release, we can still get a decent audience by doing so," King argued.

CTV like its rivals is also hot-housing new Canadian shows as the Canadians face the reality that U.S. network series aren't the money-spinners they once were as TV viewers increasingly set their DVRs and cable shows and the internet siphon off ad dollars.

All of which piles on the pressure to choose winners when the studios eventually fire the starting pistol for deal-making by the Canadians in Hollywood.

"Consumers have so much choice and there's so many platforms that are in the business of creating brand new products and so you need to be better than ever to win," Shaw Media's Williams argued.

Over at Rogers Media, which has bet heavily on sitcoms for its City network, the challenge is sorting through all the new comedy pilots on offer this year after the U.S. networks failed to bring the funny last season.

"I thought last year's crop was not nearly as strong as in previous years. I've read really good things about the comedies that are coming out this year. But until you've seen them, you're never really too sure," Rogers' Dunlop said.

Once they are done in Hollywood, the Canadians will race back to Toronto to unveil their 2013-14 schedules to advertisers during their own Upfront presentations in early June.