CTV renews Motive for second season run
The new 13-episode order comes ahead of ABC launching the Canadian drama on its summer schedule.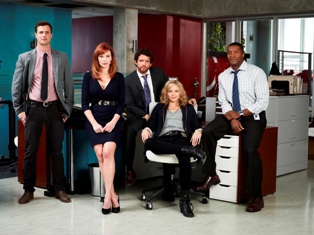 Ahead of ABC debuting Motive on its summer schedule, CTV has renewed the homegrown drama for a second season.
The sophomore season order for another 13 episodes from Vancouver-based Foundation Features and Lark Productions also comes before the network's upfront pitch to Canadian advertisers next month.
Production on the second season is set to begin this summer.
The first season of Motive on CTV is set to end on May 16.
From creator Daniel Cerone and executive producers Louise Clark and Rob Merilees, Motive stars Kristin Lehman, Louis Ferreira, and Lauren Holly.
The series is averaging 1.1 million viewers a week on CTV.
"Motive has built a tremendous audience of viewers devoted to its intriguing storylines and recognizable characters," said Phil King, president, CTV programming and sports, in a statement Wednesday.