CMPA, directors guild reach tentative agreement
Details of the new pact, hammered out after negotiations restarted in April, won't be released until the agreement is ratified.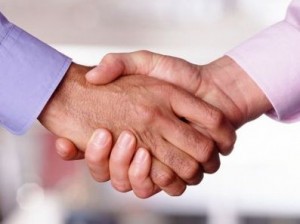 The Canadian Media Production Association (CMPA) has reached an agreement in principle with the Directors Guild of Canada (DGC) on a new independent production agreement.
The new pact, the details of which will not be released until the agreement is ratified, spans 2013 to 2015.
The news of the agreement follow industry rumours that the two bodies had hit a roadblock. Talks restarted in April.
The existing standard agreement between the DGC and the CMPA, excluding B.C. and Quebec, expired on Dec. 31, 2012.
"This was a tough negotiation but we are very happy we were able to reach an agreement that recognizes the needs of Canadian producers, yet fairly compensates DGC members across the country," says Reynolds Mastin, the CMPA's chief negotiator and chief legal officer, in a joint CMPA-DGC statement released late Wednesday.
Bill Skolnik, the CEO of the DGC's Ontario council, added: "I am very pleased that we were able to reach an agreement that reflects our members' priorities and provides stability to the industry."