Weekly roundup: Premieres, awards and composer news
Here is this week's package of industry news briefs.
Premieres
Foxed!, a stop-action animated short film (pictured) from Geneva Film's director James Stewart, is to have its 3D premiere at the prestigious Stuttgart Festival of Animated Film (ITFS) on Apr. 25. The film is also in the running for an award at May's Yorkton Film Festival.
Meanwhile, on the small screen Proper Television's Last Car Standing will premiere on Discovery Canada Apr. 22. The next day Proper's Don't Drive Here premieres on Discovery Apr. 23.
Awards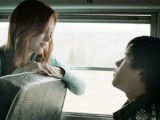 Jason Buxton's Blackbird (pictured) has netted yet another award. Focused on a troubled teen who is falsely accused of planning a Columbine shooting scenario, Blackbird took the Best World Feature prize at last week's Sonoma International Film Festival.
As well, the winners of the Shortsnonstop Online Film Festival has been announced. The  grand prize winners for the first prize period of 2013 are U.S. filmmakers E. Charlton-Trujillo and Josh Flowers for A Handful of Pennies. The directors take home $1,500 and their film will be made available  www.iThentic.com and its YouTube channel as well as other distribution platforms.
And Laura Maxwell's short film, First, has taken top prize at Crankyfest, an inaugural online video contest organized by Crankytown, a Canadian interactive site devoted to all things menstruation, and iThentic.
Nominations
Two Canadian-made  non-fiction programming have been nominated for the annual Realscreen Awards. They are Tricon Films & Television's Restaurant Takeover, Temple Street's Recipe to Riches (pictured, right).
The full list can be found here.  The prizes will be handed out June 5 during Realscreen West in Santa Monica, U.S., organized by Playback sister brand Realscreen.
Composer news
Steven London of Raglan Road Music tells Playback he has just finished scoring Lumanity Production's Cubicle Warriors, a feature that was lensed in North Bay and stars Michael Seater, Joe Dinicol, Laura Vandervoort and Alan Thicke.
As well, Toronto production company eggplant collective has welcomed aboard three composers. They are ChumCity vet Joel S. Silver, Canadian Screen Award nominee Jay McCarrol and Lorenzo Castelli, who have started helping with the composing of the music for Rocket Monkeys.
Documentary news

The U.S. Department of State has requested producer Edward Peill and director Geoff D'Eon, the maker's of the documentary Counterfeit Culture, to screen their doc and to make a presentation at a department conference on intellectual property theft and counterfeit goods. The conference is to be held April 22 in Washington, D.C. The film was produced by Halifax's Tell Tale Productions, and aired on CBC Television in January.