Karen Bruce named ACCT's membership director
Bruce, whose experience includes being TIFF's director of Canadian Initiatives, takes the position immediately.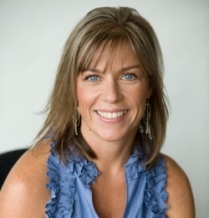 The Academy of Canadian Cinema and Television has hired industry veteran Karen Bruce as its director of membership.
Her hiring for the position was effective immediately, the ACCT said Thursday.
Bruce had been involved with various ACCT-organized Canadian Screen Award events last winter on a freelance basis. Those included coordinating its volunteers program as well as its FanZone and the Canada's Screen Star competition.
Among her past experience, Bruce was TIFF's director of Canadian Initiatives. She has recently been a consultant with various industry organizations, including Cinéfest Sudbury, the Canadian Media Production Association and the Toronto Film Critics Awards.
"Karen's long and enthusiastic history of working with the industry will bring a new and energized focus to the Academy's relationship with its members, the backbone of the creative force in film, television and digital media in this country," said Helga Stephenson, the ACCT's CEO, in a statement. "We look forward to a stronger link with our constituency by serving them to the best of our ability."