marblemedia plans follow-up to Splatalot
The kids game show Japanizi: Going, Going, Gong! has been sold to Disney XD and YTV.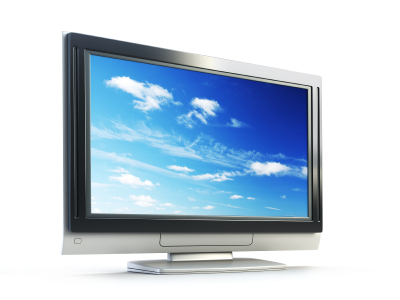 marblemedia and YTV have a follow-up to the popular kids physical game show Splatalot.
The indie producer at MIPTV on Tuesday unveiled plans for Japanizi: Going, Going, Gong!, a zany Japanese-style kids game show adapted from the former ABC reality/playoff game show I Survived a Japanese Game Show.
The new kids game show has already been pre-bought by YTV in Canada, Disney XD in the U.S. and a raft of Disney channels in Europe, Middle East, Africa and parts of Asia Pacific, including Australia, India and South East Asia territories, via an agreement with Distribution 360.
"Splatalot was a lot of crashing and burning and people falling. This is much more of a crazy, zany game show, with a family oriented vibe," Jocelyn Hamilton, VP of content at Corus Kids Television, told Playback on Tuesday.
Canadian French language network VRAK has also ordered 40 half hours of Japanizi: Going, Going, Gong!, which features three elimination rounds to present one final winner.
Each episode will feature four teams of two contestants who are dropped into a world filled with crazy costumes, physical gags, over-the-top stunts and wild characters.
Marblemedia co-CEO and executive producer Matt Hornburg, speaking to Playback from MIPTV in Cannes, said the indie producer had success with Splatalot and had been looking for some time for a follow-up game show.
The opportunity came when marblemedia approached Small World IFT, which licensed the format rights to I Survived a Japanese Game Show, a series created by David Sidebotham.
"We took some challenges and the format and made it into a kids game show," Hornburg explained about the adaptation of the ABC series that took Americans to Japan to compete in a local game show.
"The Japanese game show genre is inherently random and frenetic, loaded with physical humour that is sure to entertain families," he added.
Japanizi: Going, Going, Gong! uses elements of Japanese game show culture by introducing conveyor belts, dizzy chairs, giant fans and Velcro walls.
The series will debut in Canada on YTV and Disney XD in Fall 2013.
YTV's Hamilton said Japanizi: Going, Going, Gong! will offer co-viewing opportunities for parents and their children similar to what was available on earlier channel offerings like Splatalot, The Next Star and Cache Craze.
"This is the type of programming that is smart and fun and comedic and that we can air in our evening bloc post-6 p.m. and on weekends, and it can play anytime and families can enjoy it together," she explained.
Distribution 360 will shop the series worldwide, as marblemedia looks to expand the brand through licensing and merchandising.