Rogers Media greenlights Storage Wars Canada for OLN
Proper Television will produce a local version of the popular A&E reality series based on a format acquired from FremantleMedia.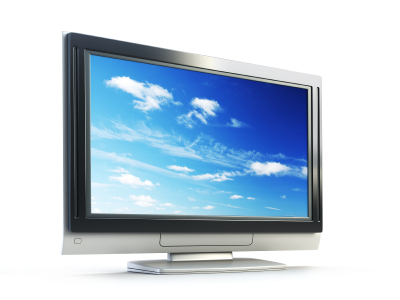 Rogers Media is betting abandoned Canadian storage lockers will yield ratings treasure as it greenlights Storage Wars Canada for OLN.
Proper Television will produce a local version of the popular A&E reality series based on a format acquired from FremantleMedia, whose Original Productions produces the original American franchise.
"We are looking for the really great and outrageous characters," Claire Freeland, director of original programming and executive producer at Rogers Media, tells Playback of the reality series about modern day treasure hunters that depends more on casting than plot for audience engagement.
Proper TV will start shooting 36 half-hour episodes in May, mainly in and around southern Ontario.
"There's a whole crazy world of people bidding on storage lockers north of the border, just as there is down there. We're going to capture it," Proper TV president Guy O'Sullivan says.
Rogers is promising the Canadian version will be clean, with none of the salting or staging of lockers recently alleged in a lawsuit by fired bidder David Hester.
Storage Wars Canada will, however, feature four professional buyers competing for abandoned, repossessed, or forgotten storage containers, as in the A&E series.
"If you look at the types of characters that work so well on the series, they all have a diverse story that they're coming from, whether they are young upstarts like Jerrod (Schulz) and Brandi (Passente), or Barry (Weiss) who's been collecting for years. We will see a diverse group of stories and a variety of characters," Freeland insisted.
And for Canadian advertisers, OLN is offering a reality series that does well with both A25-54 and A18-49 demos stateside, and offers opportunities for product integration and sponsorships, both on-air and online.
Rogers is also hinting that a second season may include forays outside Ontario to find treasure among trash countrywide.
"There seems to be no shortage of the auctions taking place. It's feasible to shoot the first block in Ontario," Freeland says.
Market research indicates Canada has around 3,000 storage locker facilities countrywide, with around 2,000 of them in Ontario.
Storage Wars Canada is the latest original series from Rogers Media after Package Deal, Seed and Mother Up!
The Storage Wars franchise currently airs on OLN weeknights at 8 p.m.
"With OLN and Proper Television on-board to produce Storage Wars Canada, we are confident that the new series will combine all of the entertainment and characters to appeal to the Canadian audiences," said Lisa Honig, senior vice president of program distribution, North America, FremantleMedia International, in a statement.
Guy O'Sullivan and Allison Grace serve will executive produce Storage Wars Canada, and Geoff Siskind (Canada's Worst Driver) will produce.