Prime Time 2013: Ottawa reinvigorates co-pro policy
Indie producers greeted the federal government's push to "make it easier" to get projects off the ground with optimism.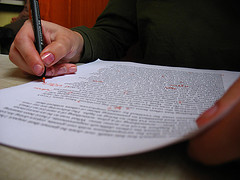 Suddenly the bureaucratic logjam clogging up international co-productions involving Canadian producers is moving.
After years of inactivity on the file, Paul Calandra, parliamentary secretary to heritage minister James Moore, told the Prime Time conference that Ottawa was moving towards "full implementation" of the country's co-production policy.
"We're going to make it easier for Canada and partners to get (projects) off the ground by simplifying the administrative burden and by providing increased flexibility on agreements," Calandra said.
For Canadian film and TV producers who have long lobbied for support of new rules on international co-productions, suddenly, they could be seeing the ice melting and the logs moving.
The over-riding theme of Calandra's keynote remarks was that the Harper government wanted to see results, both in completing a new co-production model and future Canadian film and TV projects.
"This policy will focus Canada's approach to co-productions and ensure that Canadians and the film and television production industry achieve the maximum benefit from government actions," he told the Ottawa conference.
The M.P. for Markham's comments on co-productions was warmly greeted by indie producers Thursday.
"The federal government seems to be willing to commit to a real process of renewal, and hopefully will commit resources to update the treaty," said John Barrack, former chief negotiator for the Canadian Media Production Association, and now strategic counsel at marblemedia.
Barrack added he had questions over whether the new co-production model only focuses on commercial terms for film and TV, or whether it will embrace new digital and interactive media.
Whatever questions remain to be answered, however, Michael Hennessy, president and CEO of the CMPA, told conference delegates that there was no mistaking that change is the new normal.
The formula going forward, he urged, was delivering content to audiences on the platform they want, and when they want it.
"But the execution is not so easy, because broken as it may be in parts, the status quo remains the only familiar terrain we know," Hennessy argued.
The CMPA topper urged producers to step outside their comfort zone as they pursue new digital markets.
If anything, Hennessy affirmed that the indie producers' association had to double its efforts to promote the "economic value of our industry in terms of its contributions to the digital economy."
To that end, he urged that an industry looking to remain competitive needed to update its financing models and policies.
Elsewhere at Prime Time, Telefilm Canada executive director Carolle Brabant pushed for the industry to double its effort promote its content after what she called a successful Canadian Screen Awards last week.
"We obviously have the talent and the quality. The question is how we leverage this success at home?" Brabant said after recent awards season success at Berlin and the Academy Awards.
The Prime Time conference wraps on Friday.
By Etan Vlessing and Danielle Ng-See-Quan