Prime Time 2013: CTV orders full season of Spun Out comedy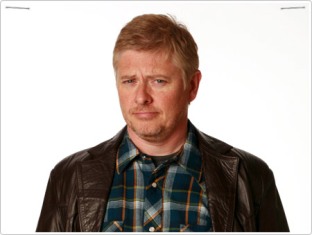 CTV on Thursday ordered to series the Canadian multi-camera comedy Spun Out from Project 10 Productions.
As the Canadian producers' Prime Time conference kicked into gear, CTV said it commissioned another 12 episodes of the sitcom, in addition to a pilot shot in January.
Spun Out, which stars Dave Foley, Paul Campbell and Rebecca Dalton, was co-created by Jeff Biederman, Brent Piaskoski and Brian K. Roberts.
The comedy features Foley as a PR firm's patriarchal boss dealing with the agency's bizarre cases and the dysfunctions of its employees.
Spun Out is set to begin production in mid- spring 2013 in Toronto, with Andrew Barnsley producing and sharing an executive producer credit.
Rounding out the ensemble cast are Holly Deveaux, Al Mukadam, J.P. Manoux and Jadyn Wong (Being Erica).
"The production of Spun Out couldn't happen at a better time for a better network. We hope that Spun Out does for Canadian comedy what Flashpoint has accomplished for Canadian drama," Brian K. Roberts, co-creator, director, and executive producer of the comedy, said in a statement.
Spun Out joins a slate of Canadian series on the CTV that includes the relationship comedy Satisfaction, and an ensemble undercover detective drama with the working title Played.
Jeff Biederman and Brent Piaskoski are also writers and executive producers on the series, with Brian K. Roberts directing and executive producing.
At Bell Media, Sarah Fowlie is director of independent production, comedy and Phil King is president, CTV programming and sports.