eOne unveils more changes to Canadian leadership team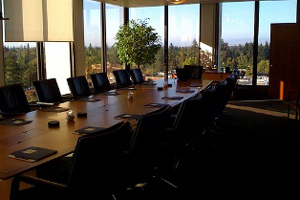 More post-merger departures at Entertainment One as former Alliance Films home entertainment exec Chris Lynch and Alliance legal affairs exec Richard Fowler (Undercover Boss) exit.
The Canadian producer/distributor on Monday said Entertainment One exec Richard Rapkowski becomes senior vice president of business and legal affairs, while Kevin Hall was named executive vice president of home entertainment, film.
Bryan Gliserman and Noah Segal, co-presidents of eOne Films Canada, retained a slew of former Alliance Films execs, including Frank Mendicino as senior vice president of theatrical marketing, Darlene Hotton as senior vice president of theatrical sales and Naveen Prasad being named senior vice president of broadcast and digital sales.
Lynch was key to expanding Alliance Film's home entertainment division in Canada, while Fowler, who joined Alliance in 1997, was central to that company's legal affairs department.
Elsewhere, Patrick Roy, president of Les Films Séville, named Victor Rego as senior vice president of theatrical distribution, Xavier Trudel as senior vice president of acquisitions and sales, and Catherine Mateu as vice president of business and legal affairs.
And Montreal-based Anick Poirier will continue in her current role of vice president of  International Sales for eOne Films International.
Séville added former Alliance Vivafilm president and Guy Gagnon and Pierre Brousseau, who co-founded Les Films Séville with David Reckziegel and John Hamilton in 1999, will both be leaving to pursue other interests.