Canadians recognized by International Digital Emmy noms
Guidestones (pictured), Temps Mort 3 and co-pro Dirtgirlworld - dig it all! are up for digital programming awards, to be presented at MIPTV April 8 in Cannes.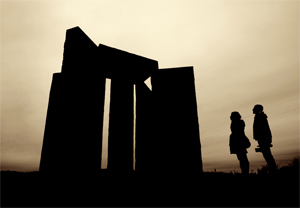 Canadian shows like Guidestones and Temps Mort 3 were among the nominees for this years International Digital Emmy awards.
Canadian production companies iThentic and 3 O'Clock TV's web series Guidestones (pictured) was nominated in the digital program: fiction category against fellow Canadian nominee Temps Mort 3 (Time Out 3), produced by Societe Radio-Canada, Productions Babel and TOU.TV.
And co-production Dirtgirlworld – dig it all!, produced by DHX Media and Australia's mememe productions was nominated in the digital program: children and young people.
The full list of nominees includes programs from Argentina, Australia, Belgium, Brazil, Germany, Kenya, Singapore, the Netherlands and the United Kingdom.
All programs will be showcased at MIPCube, letting participants see excerpts of the nominees.
"The 2013 Digital Emmy Award Nominees present a global snapshot of today's most creative and well produced digital programming," said Bruce L. Paisner, president & CEO of the International Academy of Television Arts & Sciences in a statement. "This year, we are delighted that they will be available for all MIPTV attendees to discover at MIPCube."
The award ceremony will take place during MIPTV's opening night on April 8, 2013 in Cannes, France.