David Rocco heads to India and Nat Geo Channels International
David Rocco's Dolce India, the latest series featuring the Canadian chef (pictured), has been licensed by Breakthrough Entertainment to NGCI's Nat Geo Adventure channel for various territories.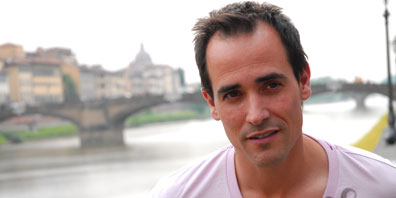 Globe-trotting chef David Rocco is heading to India in his latest series, which is heading to various territories through a deal between Breakthrough Entertainment and National Geographic Channels International (NGCI).
The Toronto-based distributor has licensed David Rocco's Dolce India to NGCI, which will air it on its Nat Geo Adventure channel in Australia, Asia, Italy, Turkey, Israel, Malta, and Greece.
The Rockhead Entertainment-produced series sees the Italian chef heading to India to meld ingredients and techniques from Italian and Indian cuisine for new creations.
'What more ingredients can be asked for when an internationally renowned chef serves as our culinary and cultural tour guide through one of the world's most exotic locations?" said Nat Abraham, president of distribution for Breakthrough, in a statement. "As we've come to expect from him, David ups the ante by testing his skills to the limit. We're thrilled to have National Geographic Channels International on board as a partner on this compelling new series."