Robert Walak leaves Alliance Films after Entertainment One takeover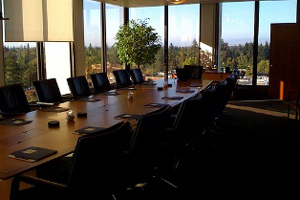 Robert Walak is the latest Alliance Films executive to walk in the wake of that company's takeover by Entertainment One.
Walak, Alliance senior vice president of worldwide acquisitions and production, follows Victor Loewy and Charles Layton out the front door, as Entertainment One this week announced more executive changes as it removes duplication at the newly-merged operation in Britain.
Walak joined Momentum Pictures, Alliance Films' U.K. operation, in 2003.
Also leaving is Jon Bourdillon, who headed up home entertainment in the U.K. for Entertainment One and, previously, Contender Entertainment.
Alex Hamilton last month was named to the role of managing director, Entertainment One  Films U.K., overseeing the film distribution arm.
Charlotte Thorp has now been named head of TV sales and business development, with Ken McMahon installed as head of home entertainment.
Elsewhere, Paul Lofting is named head of sales and Nick Smith head of digital.