Rogers asks CRTC to change up The Score
As well, of the five-year, $17.1 million tangible benefits package stemming from the purchase of the sports channel, Rogers says it will develop new, independently-produced amateur sports broadcast properties.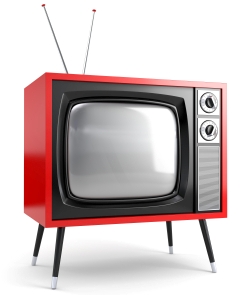 Rogers Media wants more flexibility in the frequency of The Score's video highlight and sports update breaks during live sporting events.
That's one of the requests that are a part of Rogers' applications to the CRTC to acquire The Score and renew its current licence with some changes, according to documents made public by the regulator for interventions Wednesday.
The Score is currently mandated to break into all programming, other than headline sports news broadcasts, at least every fifteen minutes to present video highlights and sports results.
Rogers is asking to tailor breaks during live sports event programming, asking to make the updates at least once every hour (if not at the 15-minute mark), noting that the mandatory breaks  can detract from the viewer experience during a live sporting event.
Rogers Media, it explained in a supplementary brief, "is prepared to break into live sports once every fifteen minutes as the nature of the game being played permits. However, the mandatory fifteen-minute break can be very disruptive during certain live sporting events."
Rogers also wants to slightly increase the amount of analysis and long-form doc programming The Score can broadcast. The company requested that the current 10% of programming that can be offered in these categories be increased to 15%.
Rogers filed an application to renew The Score's broadcasting licence for another seven-year period, in addition to requesting the current licence amendments.
Other details revealed Wednesday pointed to what Rogers' plans are for The Score following its acquisition of the headline news service, a transaction now valued at $171 million, up from the initially reported $167 million.
Of the $17.1 million tangible benefits package, to flow over five years, Rogers is proposing to direct $2 million per year to developing, producing and exhibiting a property called the Sportsnet Winter Games.
To be produced by an independent, third party producer, the programming would feature the best athletes in Canadian amateur action sports, like skiing, snowboarding, skating and snowmobiling, competing for medals and prizes.
The event would take place in a different regions each year.
And the company said it would put $920,000 annually towards a proposed Sportsnet Amateur Initiative, to develop and produce Canadian amateur sports programming that isn't currently on-air on Canadian sports channels, like the Tour of Alberta and women's hockey.
Rogers said it is open to proposals from Canadian producers to keep with its commitment to regional production.
Rogers also said it would direct $500,000 annually in scholarship funding to post-secondary institutions that offer multimedia or digital media production degrees, like Ryerson, the British Columbia Institute of Technology, the Northern Alberta Institute of Technology and the Southern Alberta Institute of Technology.
The CRTC said it is accepting comments and interventions until Feb. 20.