eOne names European film leadership team
The Canadian producer and distributor expands its European film business following its acquisition of Alliance Films earlier this month, and U.K. film business COO Charles Ogilvie heads for the exit.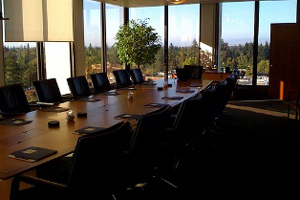 Following its acquisition of Alliance Films earlier this month, Entertainment One is continuing to build out its European film business.
The company on Tuesday appointed leadership for teams in the U.K. and Spain, announced by eOne head of filmed entertainment Patrice Theroux.
Alex Hamilton, who joined eOne and its U.K. team in 2008, will oversee the combined U.K. film team, which includes the recently acquired Momentum Pictures, as managing director.
And eOne's current deputy CFO Adam Hurst, who also joined the company in 2008 and took his current post in 2010, becomes finance director for the U.K business.
Former managing director of Alliance subsidiary Aurum Producciones Jorge Vazquez will take on the managing director role for eOne's film business in Spain.
And former Aurum deputy GM Igor Ibeas will serve as deputy managing director.
eOne on Tuesday also announced that Charles Ogilvie is leaving the company.  Ogilvie is the former director of Contender Entertainment, which he founded in 1995. He joined eOne in 2007 when the company acquired Contender to establish its U.K. business, and had since overseen its finance and operations in the U.K. as COO.