Weekly roundup: Award nominations and premiere dates
Among other recent news, Christian Cooke and Brad Zoern (pictured), a Deluxe Toronto mixing team, have been nominated for a Cinema Audio Society award for their work on Hatfields & McCoy's.
Here is a roundup of bits and bobs of news that came across Playback's radar this week.
CAS, WGA nominations
A duo of Deluxe Toronto sound specialists have secured a nomination for their work from the U.S.-based Cinema Audio Society. The mixing team of Christian Cooke and Brad Zoern got the nod earlier this week in the contest's movie or miniseries category for Hatfields & McCoy's.
These are not the first nominations for Cooke and Zoern (pictured) in connection to the Romania-shot, high-profile scripted miniseries first broadcast south of the border in early 2012: last September, along with Deluxe Toronto editor Don Cassidy, they took home Creative Arts Primetime Emmy Awards for their work on the period drama.
Additionally, Canuck writers Ted Mann and Ronald Parker have been nominated for an upcoming Writers Guild of America award, for their contributions to the mini-series.
The CAS Awards will be handed out in L.A. Feb. 16.
(UPDATE: Friday Cassidy received another nomination for his cutting of Hatfields & McCoy's, this time from the American Cinema Editors. He's in the running for an A.C.E. Eddie Award, to be handed out in Beverly Hills, Calif. Feb. 16.)
Rogue
The Movie Network and Movie Central have revealed Apr. 3 as the Canadian broadcast premiere date for their 10-episode suspense-drama Rogue.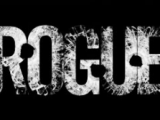 Starring Thandie Newton (Mission Impossible 2, Crash) and Marton Csokas (The Debt, Alice In Wonderland), Rogue is a Canada/U.K. co-production commissioned by The Movie Network, Movie Central and DirecTV. Shot in Vancouver, it was produced by Entertainment One and Greenroom Entertainment.
The second season of Food Network Canada's original series You Gotta Eat Here!, in which host John Catucci scours the country for great down-home yet gourmet-level restaurant cooking, premieres Feb. 15. The second season features feasts from Windsor, Ont. to Whitehorse and from Montreal to Moose Jaw, Sask.
Hit the Ice
Thursday (Jan. 10) was the premiere air date of APTN's 13-part youth-oriented original series Hit the Ice. The hockey-themed reality program from Nish Media follows professional hockey players as they help aspiring young aboriginal hockey players in their big to attain fiercely sought positions on Junior-level teams.
Fido & Wine
Fido & Wine, possibly the world's first cooking show dedicated to sharing ideas and recipes for meals that viewers can share with their four-legged companions, will return to The Pet Network starting online on Monday, with TV broadcasts to come in the spring. The half-hour series is hosted by Laura Ducharme.
Generation Jobless
Generation Jobless, a documentary about Canada's apparent economic structural problems that has resulted in a youth unemployment rate of about 15%, double the national average, is set to air on CBC's Doc Zone Jan. 31. A third installment of a trilogy (it follows Hyper Parents & Coddled Kids and Generation Boomerang) Generation Jobless is directed by Sharon Bartlett and Maria LeRose, who produced the documentary with Sue Ridout.
Canada's Handyman Challenge
HGTV Canada's new season of reality competition series Canada's Handyman Challenge premieres Jan. 22. In addition to returning judges Bryan Baeumler (Leave It To Bryan), Scott McGillivray (Income Property), Paul Lafrance (Decked Out) and guest judge Mike Holmes, the program has a new host, HGTV newcomer Jennifer Robertson (Little Mosque on the Prairie, Mr. D).