Nominees for 11th annual ACTRA awards unveiled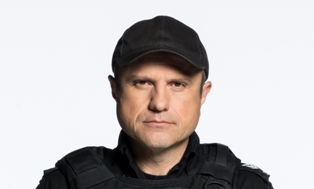 Canadian actors from homegrown series including Copper, Bomb Girls and Flashpoint are among the nominees for the 11th annual ACTRA Awards, announced by ACTRA Toronto Thursday.
Alongside the awards handed out in three different categories, an Award of Excellence will be given to Shirley Douglas.
Vivian Endicott-Douglas (The Shape of Rex), Kiara Glasco (Copper – The Hudson River School ep.), Tatiany Maslany (Picture Day), Naomi Snieckus (Mr. D – Quiz Cup ep.) and Meg Tilly (Bomb Girls – Armistice ep.) are all contenders in the outstanding performance – female category.
Meanwhile for the outstanding performance – male category the nominees include Jonas Chernick (My Awkward Sexual Adventure), Enrico Colantoni (Flashpoint – Day Game ep.), Shawn Doyle (The Disappeared), Rossif Sutherland (Flashpoint – Team Player ep.)
And finally, Emilie-Claire Barlow (Almost Naked Animals - Miss Surrounding Area ep.), Pat Kelly (This is That – Ep. 27), Shannon Kook-Chun (Requiem for Romance), Julie Lemieux (Almost Naked Animals – Howie's Pet Project ep.), Jordan Pettle (Afghanada - Ep. 97) all received nods in the outstanding performance – voice category.
"Public recognition of on-screen and on-mic talent adds enormous value to our industry. It's all about the actors at the ACTRA Awards in Toronto," said ACTRA Toronto president David Sparrow in a statement. The event will take place on Feb. 23 at The Carlu.
This story has been updated to correct that the award of excellence will be given to Shirley Douglas.