War Witch team reacts to Oscar news
Director Kim Nguyen said in a conference call following the announcement that trusting his instincts helped the film achieve international recognition.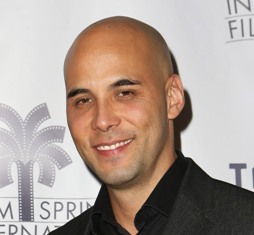 Following this morning's announcement of an Oscar nomination for War Witch (Rebelle) in the best foreign language film category, director Kim Nguyen, alongside producers Marie-Claude Poulin and Pierre Even spoke to the media in a conference call.
"[Nguyen] brought us the script three years ago and worked hard ever since to make it happen… last year at this time the film wasn't finished and now we are nominated for an Oscar, so it's been an incredible journey," Poulin said, as she introduced Nguyen.
The Montreal-native expressed his joy about the nomination.
"They said it was going to be alphabetical and as soon as they said Chile we were like 'aw, darn that's it. We're done,' and then somehow, it got mixed up and they said 'Canada - War Witch.' This is something that we never planned for and are really ecstatic," he said.
Nguyen attributes the recent string of successes for Quebec directors to a change in industry attitude.
"There were producers that realized that if we're trying to do our films like a recipe we just basically fail. We have to trust our instincts and we have to hope the institution trusts our instincts as well," Nguyen said.  "And now we can do the most powerful attentive stories we can and hope it finds its way afterwards."
Trusting his instincts is what Nguyen says helped War Witch achieve Oscar nom status.
"The most important thing for me was that I had the instinct of doing this film. What I see on screen reflects the initial instinct, not even the script but that flash you have of making this film and what you want to convey."
Nguyen remains cautiously optimistic about facing the competition, including Michael Haneke's Amour, nominated in both the best picture and best foreign language film category.
"Strategy-wise, we are clearly the underdog in regards to Haneke, he has such a legacy. I think we are a strong contender but clearly there is a strong heritage behind Haneke and the fact that he's nominated in two categories might go in our advantage," Nguyen said. "It could be helpful for us."
While the nomination is a huge moment for the team, their work is far from over.
"We still have a lot of work to do to make sure that the Canadian members of the Academy see all the films and hopefully get behind us," producer Pierre Even said. "And at this point the film must fight for itself but our job is to make sure as many members of the Academy can see it."
Check out all Canadian Oscar nominees in our story here.