CTV orders full seasons of Played cop drama, Satisfaction comedy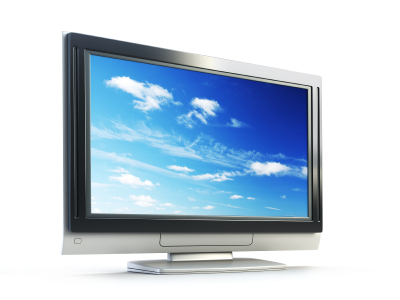 CTV has possible breakout replacement shows for Flashpoint and Corner Gas with a straight-to-series order for the undercover cop drama Played, and a full-season order for the Satisfaction comedy after an earlier pilot.
"Flashpoint wrapped up and we had to find another Flashpoint. But I told people I didn't just want another Flashpoint," CTV programming and sports president Phil King tells Playback from Pasadena, where he's attending a  TV critics showcase.
The result of that search is a Played (working title), from Muse Entertainment and Back Alley Film Productions, whose joint TV credits include Bomb Girls and Durham County.
Flashpoint, which ran on CTV for six seasons, was about first-responders in an elite police unit in Toronto that dealt with crisis situations.
Played, created by Greg Nelson (Saving Hope, Rookie Blue), is also about elite Toronto police officers, but this time the Covert Investigations Unit goes undercover to infiltrate criminal organizations.
Nelson will show-run the detective drama and its ensemble cast along with Adrienne Mitchell.
Mitchell is also co-showrunner of Bomb Girls for Global Television, along with Michael MacLennan.
Each episode of Played, with a new case and target weekly, will see detectives perform a high-wire act as they convince the bad guys they're one of them, while keeping criminality from corroding their own lives.
As with Motive, CTV is going straight-to-series with Played, without ordering a pilot.
King insists Played is no standard police stake-out and sting series.
Instead, dramatic tension comes from the undercover agents going in-and-out to infiltrate a drug gang or a ponzi scheme on Bay Street in a matter of days.
"They all have to be actors and experts in different fields," King says of the ensemble cast for characters to quickly gain the trust of criminals and spot their illegal activity.
Nelson, Mitchell and Janis Lundman of Back Alley Film Productions are executive producing Played, along with Michael Prupas of Muse Entertainment.
Production on the new undercover cop drama is set to start in spring 2013 in Toronto.
Then there's Corner Gas. CTV earlier had Corner Gas alums Brent Butt, Nancy Robertson and Fred Ewanuick return with two new sitcoms, Hiccups and Dan For Mayor.
Both only stuck around for two season runs, and CTV ideally wants four or five seasons from its homegrown shows.
"We need to get some Canadian comedies going," King said,  as CTV gives a full-season order to Satisfaction from DHX Media, and a second comedy, Spun Out, gets set to shoot a pilot.
Satisfaction stars Luke MacFarlane, Stephanie Lemelin, Ryan Belleville, Vik Sahay and Leah Renee, and comes from the pen of Canadian Hollywood transplant Tim McAuliffe (Up All Night, The Office).
Tim McAuliffe is such a funny, high demand guy in Los Angeles. And beside its just funny," King said of the comedy about a group of friends not shy about sharing relationship woes and romantic wins.
Satisfaction gets an order for 12 half-hour episodes, in addition to the pilot shot last fall in Toronto.
The series is set to begin production in late spring.
CTV's other scripted series slate includes Saving Hope and The Listener.