Dave Foley to get Spun Out in CTV pilot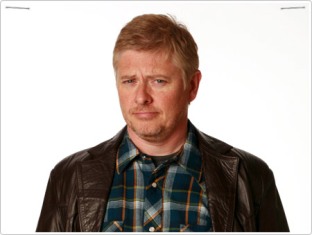 Canadian veteran Dave Foley has been cast as a lead in the CTV comedy pilot Spun Out.
The series, co-created by Jeff Biederman, Brent Piaskoski and Brian K. Roberts is Bell Media's first multi-cam comedy, to  shoot in front of a live studio audience starting Jan. 18.
Spun Out features Foley as a PR firm's patriarchal boss, dealing with the agency's bizarre cases and the dysfunctions of its employees.
Paul Campbell co-stars as a writer who begins working at the PR agency after having to put a positive spin on his misbehaviours.
"I am delighted to be returning to the multi-cam, live audience, sitcom world and to my hometown," said Foley in a statement.
Rounding out the ensemble cast are Holly Deveaux (Less Than Kind), Al Mukadam (Radio Free Roscoe), Rebecca Dalton (The L.A. Complex), J.P. Manoux (Community) and Jadyn Wong (Being Erica).
Foley's casting deal was brokered by David Himelfarb in Toronto, Jennifer Craig at Gersh and Tim Sarkkus at Brillstien Entertainment.
Spun Out is being produced by Toronto-based Project 10 Productions in association with Bell Media. Biederman and Piaskoski are writers and exec producers. Roberts is also director and exec producer. Andrew Barnsley is also exec producing.
The series is slated to begin shooting in front of a studio audience on Jan. 18 in Toronto.