City adds Eva Longoria-starrer Mother Up! to Canadian comedy lineup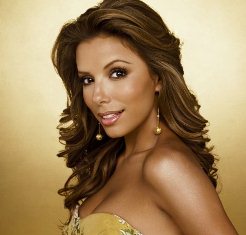 City has returned to the comedy well, this time for a primetime animated sitcom from Canadian co-producers Bardel Entertainment and Breakthrough Entertainment.
And aiming to make City viewers laugh is Hollywood starlet Eva Longoria, who stars in Mother Up!, a 13-episode series also sold to Hulu stateside.
"I love that it's made in Canada," the Desperate Housewives star told Playback about starring in the role of Rubi Wilson, an ex-high powered music exec turned suburban mother.
"We have a great cast assembled. And Canadians are the nicest people to work with in this industry," Longoria added about a series written, produced and voiced in Canada.
Developed by Michael Shipley (American Dad, Family Guy), Mother Up! has Greg Lawrence (Crash Canyon) as showrunner and Mark McKinney (Less Than Kind), Jenn Engels (Seed), Laurie Elliott, and Laura Kosterski in the writers room.
Along with Longoria, the animated series will also be voiced by Jesse Camacho (Less Than Kind), Gabrielle Miller, Cle Bennett, Helen Taylor, Rebecca Husain and Scott McCord.
Vancouver-based Bardel will produce the animation for Mother Up!, with Breakthrough, whose animated comedy credits include Crash Canyon and the Kim Cattrall-starrer Producing Parker, stick-handling the voice work out of Toronto.
"We have a star with a North American and international following in Eva Longoria, whose comic timing in Desperate Housewives was great," Breakthrough partner Ira Levy, who executive produces Mother Up!, told Playback.
The Canadian series also breaks new ground by securing a conventional TV network slot in Canada, and Hulu as a first-window broadcaster south of the border.
"This is the next stage in comedy, having a show that's not just produced in Canada, but has lead broadcasters like Rogers out of Canada and Hulu from the get-go," Levy added.
There's also foreign participation in the Canadian series, with Mass Animation, a Los Angeles-based crowd-sourcing cartoon factory run by former Sony Digital topper Yair Landau and Susan Purcell, involved in the early development.
It was Landau and Purcell that recruited veteran TV executive producer Fred Fuchs to land a Canadian broadcaster.
"We definitely knew the type of show we were commissioning after reading the script and seeing the pilot," recalls Claire Freeland, director of original programming at Rogers Media, of being offered the Michael Shipley creation.
Rogers already has original live action comedies like Seed and Package Deal headed to City, to complement popular U.S. comedies like 2 Broke Girls and Modern Family.
Freeland said Mother Up! fits the City brand and adds an animated comedy to its lineup.
"It is without a doubt an edgy and irreverent series, but it is we feel a network-friendly," she said.
Executive producers for the series are Shipley, Longoria, Landau, Purcell, Fuchs, Levy, Breakthrough partner Peter Williamson and Bardel's Barry Ward and Delna Bhesania (Bob's Burgers).
Breakthrough will shop Mother Up! internationally, outside of North America.
Photo via Eva Longoria via ABC