Patch Town begins production, unveils cast
Lisa Ray (pictured) and Julian Richings topline the dark comedy from director-producer Craig Goodwill and producer David Sparkes, which begins shooting in Toronto on Jan. 9.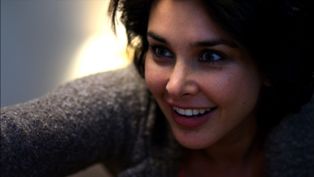 The cameras will roll this week in Toronto on the dark comedy Patch Town, from director-producer Craig Goodwill and producer David Sparkes.
Canuck actors Lisa Ray (Water, Bollywood Hollywood) and Julian Richings (Hard Core Logo) are toplining the feature, along with Toronto's Rob Ramsay (Blue Mountain State) and Stephanie Pitsiladis (Hairspray).
Ramsay stars as an abandoned toy who works on a factory assembly line making toy babies. He and his wife (Pitsiladis) must attempt to escape an evil child catcher (Richings), who kidnaps his adoptive mother (Ray) to lure him back to the oppressive town.
Suresh John (Mr. D), Alan C. Peterson (Sucker Punch) and Tom Barnett (Overrruled!) also star.
The Patch Town screenplay is written by Christopher Bond and Trevor Martin, the writers behind Casey Walker's A Little Bit Zombie. Mark Montefiore (Cas & Dylan) exec produces.
The film is based on Goodwill and Sparkes' short film of the same name, which in 2011 screened at TIFF and the Palm Springs International Film Festival. In 2012, the short screened at Marche du Film at the Festival de Cannes.
"Many of the elements from the short will exist in the feature, providing us an exciting opportunity to revisit this well-developed story and world to take it to the next level," said Goodwill in a statement.
Also attached to the film are Peter Harvey (Picture Day) as line producer and Jeremy LaLonde (Sex After Kids) as editor. Guy Godfree is cinematographer while Matt Middleton is helming production design. Costume design is by Georgina Yarhi, with makeup and FX from Louise MacKintosh and Jingle Punks Music's Jared Gustadt as composer.
Patch Town will shoot in Toronto from Jan. 9 to early February.