KidsCo broadcast duties land at Corus Entertainment
The international kids channel, a joint venture with NBCUniversal, will now be run out of Corus Quay in Toronto.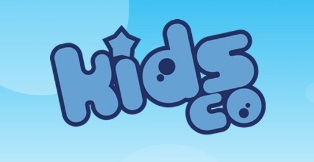 Corus Entertainment is making room for KidsCo, a joint venture with NBCUniversal, to be broadcast from its Corus Quay facility in Toronto.
Corus, which has a 43.8% stake in the international kids channel, will oversee the channel's programming and scheduling, as well as collaborating on marketing and on-air promotions.
Corus and NBCUniversal both raised their stakes in KidsCo last year after Cookie Jar Entertainment cashed out.
Doug Murphy, president of Corus Television, in a statement said adding the KidsCo brand to its broadcasting portfolio "not only showcases our expertise in producing and programming, but demonstrates Corus Quay's world class operations."
Corus remains a content supplier to KidsCo after subsidiary Nelvana recently licensed Beyblade, Grossology, Rolie Polie Olie, Jacob Two-Two and Babar to the channel's 2013 schedule.
KidsCo is delivered to over 100 territories in 17 languages.