Playback's top stories of 2012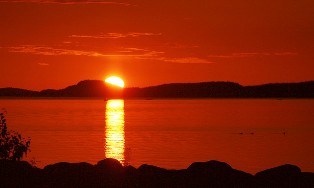 As the industry gets back to business in 2013, here's a review of some of our top stories on Playbackonline.ca in 2012.
CBC
Changes at Canada's national public broadcaster garnered lots of clicks in 2012 – and there were many changes on which to report. Stories about the CBC's budget cuts  (to the tune of $22.1 million in programming cuts and 256 jobs in English services), executive shuffles, including the pubcaster merging its drama and comedy departments (drama head Tom Hastings out, comedy chief Jenny Hacker upped), and the pubcaster ordering three new pilots in addition to bringing homegrown series back to its fall lineup were all well-read. Playback's story about CBC Radio One's Here and Now host Laura Di Battista's departure from the afternoon show was also well-trafficked.
"2012 was a year record highs in TV, radio and digital for CBC, but then the wind was taken out of our sails by the cuts, changes to LPIF, and the hockey lockout. As we head into 2013 we're doing as all good sailors do and adjusting our sails. We're still focused on giving Canadians what they want from us: great shows, news they can't get anywhere else, and we gearing up for World Cup in Rio and the (2014) Olympics," CBC head of English services Kirstine Stewart tells Playback of the year ahead, when asked to comment for this story.
Shaw Media
Inquiring minds want to know – what does Christine Shipton want in new indie show pitches? Our Q+A with Shaw Media's content boss at last year's Prime Time conference, in which Shipton talked scheduling, Cancon and project pitches, was a top-clicked story last year.
"Think characters, stakes and the journey those characters take," Shipton said of what producers should keep in mind when developing shows for Shaw Media. 
Also on Playback readers' radars were Shaw Media launching new specialty channels Lifetime and H2 in the fall, and the third season of Cineflix's Property Brothers for W Network filming the first seven eps in Texas.
Noreen Halpern leaving eOne
The story about eOne's president of dramatic programming exiting the Toronto-based company generated lots of activity on Playbackonline.ca. At the time, L.A.-based Halpern didn't indicate her next move. But at the end of the year, she announced the start of her own indie production company, Halfire Entertainment, with Stephanie Fontana on board as development associate.
Bell Media
The company garnered lots of clicks for stories about the final season of Flashpoint, not renewing Todd and the Book of Pure Evil (news that was first heard at the Writers Guild of Canada Screenwriting Awards from series creator Craig David Wallace), and ordering Bitten, based on Kelley Armstrong's book series. But Playback's top Bell Media-related stories were about Fashion Television suspending production, news of no further episodes of The L.A. Complex for MuchMusic, and, no surprise here, CRTC denying BCE's takeover of Astral Media.
Playback later spoke to Jeanne Beker, who first tweeted the news about Fashion Television, about potential new directions for the brand. And following the news that MuchMusic wouldn't renew The L.A. Complex for a third season, the announcement came from series exec producer Stephen Stohn of Epitome Pictures that the CW was following MuchMusic's lead and parting ways with the young adult drama. Stohn posted his comments to Twitter after talking to Playback.
And Bell Media, after arguing against the CRTC's decision over BCE's Astral takeover, repackaged its proposal in a consumer and content producer-centric application.
The latest? A Bell Media spokesperson tells Playback that the company expects the application to be gazetted in the next month, at which time they can publicly discuss the benefits of the submission (see Playback's stories on the takeover deal here).
10 to Watch
Sept. 5, 2012, the day of our 2012 10 to Watch reveal, was our top-viewed day on the site in all of 2012, and the most-viewed day overall since the site relaunched in 2010. And with good reason, as our 10 to Watch were indeed wave makers last year and are already prepping more projects for 2013. We checked in with the 2012 10 to Watch to see what's on tap for 2013 (read the story here) – and to refresh your memories, see the original stories here.
Rogers Media
The ensemble casting announcement that was the most-viewed of that type of story by Playback readers last year was that for upcoming comedy Seed. The 13-part sitcom is produced by Halifax's Force Four Entertainment for Citytv. L.A.-based Canuck actor Adam Korson (2 Broke Girls) and Carrie-Lynn Neales play lead roles in the series about a serial sperm donor (Korson) who forms relationships with various recipients of his…seed. Playback's Etan Vlessing talked to Korson and Neales while they were filming on location in Halifax, and to series creator Joseph Raso about putting the Canadian comedy together. Seed premieres on Citytv on Feb. 4 at 8:30 p.m.
Canada's most profitable specialty channels
And here's a big reveal: According to the CRTC's financial summaries for pay TV, pay-per-view, VOD and specialty channels for the years 2007 to 2011, Shaw Media's D.I.Y. Network was the most profitable niche channel. Also on the list were Shaw's Showcase Action and National Geographic Channel, followed by Corus Entertainment's Telelatino.
CineCoup
The Cineplex-backed CineCoup Film Accelerator Program, which offers up to $1 million in film production financing, was a trafficked and buzzed-about story on the site. CineCoup went on a mini-tour that culminated in a launch event at the Whistler Film Festival in December. Stay tuned for update from CEO J. Joly in the coming weeks.
UPDATE Jan. 7, 2013 – This story has been updated to reflect that the premiere date for Seed is now Feb. 4 at 8:30 p.m. on Citytv.
Photo: Flickr Creative Commons / Sharon Mollerus (clairity)
Jan. 7, 2013 – This story has been updated to reflect that the premiere date for Seed is now Feb. 4 at 8:30 p.m. on Citytv.