Frantic Films and Mid Canada create Frank Digital
The Winnipeg companies have merged their commercial TV divisions, with Chris McIvor (pictured) becoming CEO of the combined entity.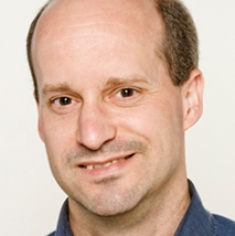 Frantic Films and Mid Canada Production Services have merged their commercial TV divisions to create Frank Digital, based in Winnipeg.
Chris McIvor, formerly operations manager at Mid Canada, which specializes in providing technical and post production services, becomes CEO of Frank Digital.
Frantic Films brings its commercial production expertise to the table.
"Although we were technically competitors, Frantic and MidCan have collaborated on several projects in the past, including the CentrePlace Manitoba interactive pavilion for the 2010 Vancouver Olympics, and a new web-­series called WindCity," McIvor said in a statement.
"We started discussing the results of our collaborations, the advantages of our combined talents and resources and, well, one thing led to another," he added.
Frantic's Jeff Peeler becomes president and executive producer of Frank Digital.
Mid Canada Production Services will continue to be led by president and CEO Wayne Sheldon, while Jamie Brown remains head of Frantic Films.