Cronenberg's Cosmopolis leads Vancouver critics awards nods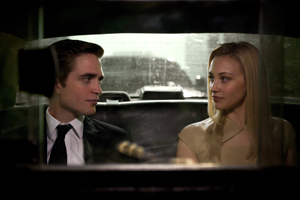 David Cronenberg's Cosmopolis leads the field with five nominations as the Vancouver Film Critics Circle unveiled its upcoming 2012 Canadian film awards competition.
Cronenberg's latest film will challenge Kim Nguyen's Rebelle and Sarah Polley's Stories We Tell for best Canadian film.
Cosmopolis lead Robert Pattinson will vie for best actor against Melvil Poupaud for Laurence Anyways and Michael Rogers for his star-turn in Panos Cosmato's Beyond the Black Rainbow.
And while Cronenberg challenges for best director against Polley and Cosmato, Cosmopolis' cast Sarah Gadon and Samantha Morton both received nods in the best supporting actress category, alongside Alison Pill for Goon.
In the best actress competition, Laurence Anyways' Suzanne Clément, Liverpool's Stéphanie Lapointe and Rebelle's Rachel Mwanza received nominations.
Elsewhere, the best Canadian documentary prize will go to either Peter Mettler's The End of Time, Polley's Stories We Tell and Nisha Pahuja's The World Before Her.
Cosmatos' Beyond the Black Rainbow is also in the running for best British Columbia film with Jesse James Miller's Becoming Redwood, Mark Sawers' Camera Shy and Katrin Bowen's Random Acts of Romance.
And in the international film competition, Steven Spielberg's Lincoln leads all films with five nominations.
Lincoln is joined in the best film international category by Kathryn Bigelow's Zero Dark Thirty and The Master, by director Paul Thomas Anderson.
The Vancouver Film Critics Circle Awards will be handed out on Jan. 7.