Telefilm invests $11.2 million in eight features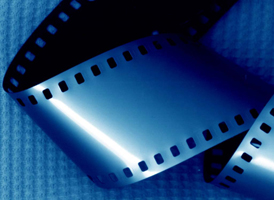 Telefilm Canada has handed out $11.2 million to eight English-language feature films through the Canada Feature Film Fund.
The funding goes to the selected projects for the second quarter of fiscal 2012-2013.
"For this quarter, co-production continues to play a major role as a production tool, allowing the industry, notably, to work with renowned director Jean-Pierre Jeunet and to move forward with an Aboriginal story shot in Vancouver by Swiss director Nino Jacusso," said Telefilm executive director Carolle Brabant in a statement.
The Right Kind of Wrong, directed by Jeremiah Chechik, receives the lion's share of funding, with an approximately $6.7 million investment.
The production, shot in Banff, stars Ryan Kwanten, Will Sasso, Jennifer Baxter and Kristen Hager. Sara Canning, Catherine O'Hara and Ryan McPartlin also star. Serendipity Point and Nomadic Films are producing, with the Megan Martin adapting the screenplay from Tim Sandlin's novel. The film is distributed by eOne in Canada.
And Carl Bessai's No Clue received $2.9 million. The film starring Amy Smart and Brent Butt, who also wrote the script, focuses on a case of mistaken identity that snowballs out of control. Pacific All Risk Production and Sparrow Media are producing, with Alliance Films distributing the film in Canada.
William D. MacGillivray's Hard Drive, which recently wrapped production in Halifax, and Bruce LaBruce's Gerontophilia received $400,000 each in investment.
IndieCan Entertainment is distributing Hard Drive in Canada, while The Yellow Affair is the international distributor. Picture Plant produces.
Gerontophilia is produced by 1976 Productions and New Real Films, and distributed by Filmoption International.
Elsewhere, France-Canada co-production The Selected Works of T.S. Spivet, produced by BBR Productions 2006 and distributed by eOne received $350,000, while Matthew Kowalchuk's Lawrence & Holloman, produced by Ameland Films, Lawrence & Holloman Productions, Quadrant Motion Pictures  and Finale Editworks, received $250,000.
And Switzerland-Canada co-pro Shana – The Wolf's Music, written and directed by Nino Jacusso and produced by Red Cedar Films, Really Real Films and Reck Film production GmbH received $100,000 investment, while Theodore Bezaire's The Birder, produced by The Dot Film Company, received $65,000.