Canadian actors and producers agree on new labor deal
ACTRA members will vote on whether to ratify the new collective agreement in the coming weeks.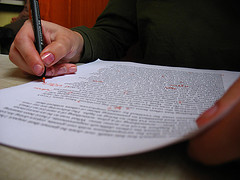 Canadian performers and producers have hammered out a tentative deal to renew their Independent Production Agreement (IPA).
The negotiations between ACTRA, the Canadian Media Producers Association and the Association des producteurs de films et de télévision du Québec produced a collective agreement that sees performers  receive a rate increase of 6% over the three year term of the new deal.
The IPA talks are watched closely in the U.S. as the Canadian industry is sustained by American film and TV producers sign up to the Canadian labor agreement when shooting north of the border.
The current IPA, which expires on December 31, 2012, covers workplace rates and conditions for performers film, TV and new media production in Canada, except for British Columbia.
On the west coast, the ACTRA/UBCP negotiates a separate collective agreement.
ACTRA members will vote on whether to ratify the new agreement, which is set to come into effect on January 1, 2013.