Toronto Film Critics' best Canadian film award upped to $100,000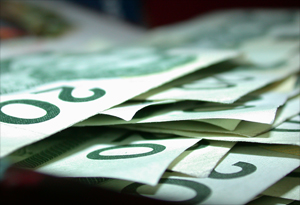 Rogers Communications has increased the Toronto Film Critics Association's Rogers Best Canadian Film Award to $100,000, making it the country's richest film prize.
Members of the TFCA will vote on the winning film, whose director will receive $100,000.
Two runners-up will each receive $5,000.
"We are enormously grateful to Rogers for taking such a bold initiative. This exemplary cash prize gives our cinema pride of place at the country's top tier of arts awards. It represents a tremendous vote of confidence in Canadian filmmakers, and in the discerning role that Toronto's robust community of film critics can play in recognizing and awarding brilliance," said TFCA president Brian D. Johnson, also the film critic for Maclean's magazine, in a statement.
The sweetened prize will be presented to the winning film's director by actor-writer-director Don McKellar at the 16th annual TFCA awards gala dinner in Toronto on Jan. 8, 2013.
Three finalists for the prize will be announced on Dec. 18.
Rogers became the founding sponsor of the awards gala five years ago.
In 2010, the company upped the TFCA best Canadian film award from $10,000 to $15,000.
Other awards to be presented at the January event are Manulife Financial Student Film Award and the TFCA's Jay Scott Prize.
The Manulife Financial Student Film Award is a $5,000 cash prize presented to a short film selected from student entries from film programs at  Humber College, Ryerson University, Sheridan College and York University.
The Deluxe-sponsored Jay Scott Prize, a $5,000 cash prize and the equivalent value in post-production services, will be presented to an emerging artist.
The TFCA on Tuesday also announced that Manulife Financial, Cineplex Media and the Shangri-la Hotel are on board as new sponsors this year.
The TFCA awards recognize films, directors, writers in the main Oscar categories.
The TFCA awards shortlist will be announced on Dec. 18.