CRTC approves $10 million Blue Ant deal for Bold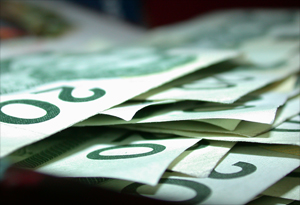 The CRTC on Friday approved Blue Ant Media's acquisition of CBC's specialty digital channel Bold, and put a $10 million pricetag on the purchase.
The tangible benefits package that accompanies the digital channel acquisition is just under 10% of the $10 million transaction value, spread over seven year.
Blue Ant will put $950,000, or 95% of the total benefits, into a self-administered Blue Ant Multiscreen Fund (BAMF), to finance original content.
The regulator said it was "satisfied" that 50% of funds contributed to the BAMF will go to independent production, with the remainder spent on in-house production.
The Canadian Media Production Association (CMPA) had submitted an intervention supporting the transaction, on the grounds that the CRTC required Blue Ant to spend at least 75% of BAMF funds on independently produced programming.
Blue Ant further proposed that the remaining 5%, or $50,000 in benefits, be spent on social benefits, in this case directed to the Winnipeg-based National Screen Institute, to support creation of training or mentorship programs related to transmedia content creation.
Blue Ant in its application said that the benefits allocated to the BAMF and NSI would be paid over seven years in equal payments, with no more than 10% of the benefits spent on stand-alone digital media content.
The regulator will issue a new licence to Michael MacMillan's media company to continue operating the channel under the same conditions in effect under the current licence.
Bold's licence expires Aug. 31, 2013.
The CBC put Bold up for sale following the $115 million budget chop (over three years) from the federal government earlier this year
Bold was originally launched in September, 2001, by CBC and Corus Entertainment as Country Canada, a specialty service for rural Canadian families.
The CBC in 2002 purchased Corus' interest in the service, and the service thereafter shifted its programming towards general entertainment, sports, arts and doc programming as CBC Country Canada.
The CBC rebranded the channel as Bold in 2008.