CRTC's Blais tells Rogers CJNT deal must benefit Canadians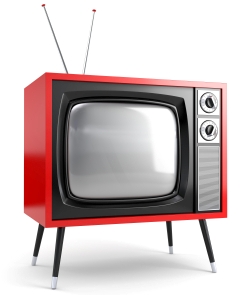 Having recently scuttled BCE's $3.38 billion takeover of Astral Media, the CRTC on Wednesday held a public hearing as Rogers Media seeks approval to acquire and convert Montreal TV station CJNT into a local Citytv station.
And in an echo of that earlier BCE/Astral decision, CRTC chair Jean-Pierre Blais reiterated his pro-consumer bent as he grilled Rogers Media and Channel Zero on the Montreal deal.
"In studying this application, the panel must be persuaded that this transaction would provide benefits to Canadians as citizens, creators and consumers, as well as to the overall Canadian broadcasting system," Blais said as he introduced the CRTC hearing Wednesday.
"This is not simply a matter of promising to invest a certain amount into the Canadian broadcasting system. Many other factors must also be taken into consideration, including the impact on the Montreal market and the Commission's various policies," he added.
Keith Pelley, president of Rogers Media, pitched the CJNT transaction as the next step towards Citytv becoming the country's third national private TV network.
Approval for the deal, he continued, was essential to Citytv eventually becoming a national TV network through country-wide distribution, and Montreal receiving another source of local programming.
"Unfortunately, we face a 'chicken and egg' problem because without reach, it is very difficult to justify buying even the most popular programming," Pelley said of Citytv being able to tap major marketers for national ad revenue.
To sweeten the deal, Rogers Media promised the CRTC it will build a Montreal studio where Breakfast Television will broadcast five days a week from 6 a.m. to 9 a.m., if the CJNT takeover goes ahead.
Cal Millar, president and COO of Channel Zero, which is selling CJNT to Rogers Media, said the indie broadcaster had to date invested around $4 million in the Montreal TV station, and sustained losses.
"The sale of CJNT will allow us, in part to focus on and protect our investment in CHCH," Millar said of its Hamilton-based TV station, which faces stepped up competition from rival Bell Media's CKVR TV station.