BCE posts lower Q3 results, despite ad bonus from London Olympics
The Bell Media division received an ad sales bonus during the latest quarter from airing the London Summer Olympic Games, even as the TV, radio and digital division continues to be impacted by a soft ad market.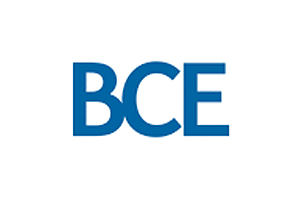 Airing the London summer Olympic Games was good to BCE's bottom line, as revealed when the phone giant unveiled its third quarter results on Thursday.
Bell Media's revenue rose 25.5% to $546 million during the latest quarter to September 30, on higher ad revenues from broadcasting the London Games and higher subscriber fees secured for select specialty channels, including TSN.
But absent the Olympics, ad sales across Bell Media's TV, radio and digital media properties were undercut by a soft ad market due to a sluggish economy, BCE reported.
Bell Media's ad sales bonus from the London Games was offset by higher operating costs to air the marquee sports event.
In addition, Bell Media faced higher costs to secure sports content, including for RDS2, a French-language specialty sports channel launched in October 2011.
Higher sports programming costs were offset by lower Canadian and U.S. TV programming costs, reduced labour and administrative expenses and reduced marketing and sales costs.
Overall, BCE posted lower Q3 profits of $569 million, compared to earnings of $642 million last year, despite overall wireline, wireless and media revenues rising 1.8% to $4.4 billion.
Overhanging the release of BCE's latest results is an outstanding $3.38 billion bid for Astral Media continuing on the ropes after it was denied approval by the CRTC.
BCE has asked the federal cabinet to direct the CRTC to reconsider the transaction along more favorable policy lines.
"If the CRTC's decision stands, one of the closing conditions for BCE's acquisition of Astral will not be met and the transaction will not proceed," the phone giant said in the commentary that accompanies its latest results.
That would earn Astral Media a break-up fee of $150 million because transaction failed to close due to regulatory reasons.