New trend in TIFF directors getting Hollywood representation
Toronto has long been a gateway into the U.S. market. Now that means a possible signing with a Los Angeles talent agency.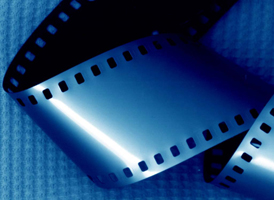 The Toronto International Film Festival has built its reputation in recent years as a launch-pad for Oscar contenders.
Now there's a new industry trend with Hollywood talent agencies signing directors that debut their films at TIFF.
Winnipeg director Sean Garrity signed with Gersh for stateside representation after Toronto's latest edition.
"Canadian filmmakers continue to show they can stand with the world's best. We're always glad to see homegrown talent spring from a Toronto launch to international success," TIFF artistic director Cameron Bailey told Playback after Garrity's signing.
Garrity is not alone in getting Hollywood representation.
Gersh also swooped in to sign Irish writer-director Kieron Walsh, whose film Jump had a North American premiere in Toronto, and Dutch director Antoinette Beumer, who brought the Holly Hunter-starrer Jackie to Toronto.
Last year, TIFF's standing as a gateway into the U.S. market also worked for French director Frederic Jardin.
He directed and co-wrote the action thriller Sleepless Night that premiered during TIFF's Midnight Madness, and promptly signed with CAA for representation.