TIFF12: The documentary wrap
Here's a wrap-up of all of the key documentary news from the event's 11 days, from the red carpets and parties, to the directors and the deal-making.
With the 37th annual Toronto International Film Festival now behind us, Playback sister publication realscreen offers a comprehensive wrap-up of all of the key documentary news from the event's 11 days, from the red carpets and parties, to the directors and the deal-making.
After opening last year's Toronto International Film Festival with a documentary, and wowing with an all-star line-up of big-name directors, the programmers behind this year's TIFF had their work cut out in attempting to meet the non-fiction community's rising expectations.
TIFF has established itself as perhaps the second most prominent festival at which to launch a doc (after Sundance), and if last year's festival was all about established talent – with Werner Herzog, Frederick Wiseman, Al Maysles, Nick Broomfield and Morgan Spurlock among the seasoned veterans bringing docs to Toronto – this year was about fresh faces and female filmmakers.
For a start, the 37th TIFF featured two non-music documentary Gala premieres for the first time, both of which were directed by women.
Liz Garbus's Love, Marilyn (which would go on to be one of the hits of the festival) and Shola Lynch's Free Angela and All Political Prisoners both saw stars taking to the red carpet, as did special presentation Venus and Serena, from directors Maiken Baird and Michelle Major.
But before the 2012 line-up was even unveiled, realscreen kicked off the excitement in earnest with the revelation that Canadian filmmaker Sarah Polley's doc debut, Stories We Tell, would play at the Toronto festival, as would Jamie Kastner's The Secret Disco Revolution.
(We also tipped Peter Mettler's The End of Time and Spike Lee's Bad 25 as possible contenders for TIFF, and both made the fest line-up.)
Stories We Tell went on to become perhaps the biggest doc of this year's TIFF (although there was a lot of buzz around The Act of Killing), wowing audiences and winning rave reviews across the board (The Guardian, Time, MSN, etc); easily selling out its screenings; and landing distribution deals in the U.S., the UK, Poland and Australia.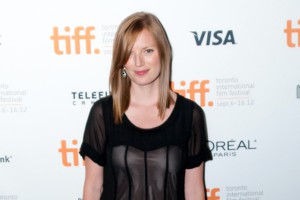 Polley is not doing interviews for the film, for personal reasons outlined in a blog post, but did talk at the doc's Canadian premiere (above), where she spoke of the "agony" and difficulty of telling her family history on screen.
"You start to realize why most people spend most of their lives avoiding talking about their families and their childhood," she told the audience.
Kastner's doc, meanwhile, was one of the festival's more lighthearted offerings, with the filmmaker explaining the thinking behind the film – which offers a satirical look at the history of disco – to realscreen. "I wanted to do something a little bit playful, befitting the subject matter," he said. "I wanted to engage in playful debate."
Garbus, Gibney, Ennis and Leto (pictured below) all gave their first interviews on their respective films to realscreen, with the latter opening up about the challenge of whittling down "tens of thousands of hours" of material for his doc debut.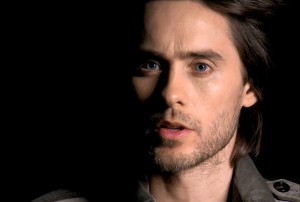 Artifact follows Leto's band 30 Seconds to Mars as they face a legal battle with record label EMI, while attempting to record their third album This is War. It went on to pick up TIFF's main doc prize – the People's Choice Documentary Award – while Deco Dawson's Keep a Modest Head, a short doc on French surrealist Jean Benoit, won the gong for best Canadian short film.
On the industry side of things, TIFF this year expanded its Doc Conference from one day to two, with HBO Documentary Films president Sheila Nevins tapped for the opening day conversation.
During her keynote chat, Nevins advised filmmakers not to turn their noses up at brand funding. In a conversation with film critic John Anderson entitled 'How Far Can Documentaries Go?', Nevins was asked for her thoughts on doc-makers receiving funding from brands to make films. "I think take your money where you can get it," she said, "as long as there's no interference."
Also talking on the opening day were Lynch and fellow filmmaker Ken Burns (pictured below, and in town with their respective docs Free Angela and The Central Park Five), in a session moderated by Nelson George (Brooklyn Boheme).
The conversation saw Lynch paying tribute to Burns, with whom she worked on Jazz, telling him: "Ken, you were my film school."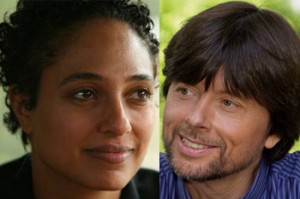 Among industry delegates, deals were the other main focus for this year's TIFF. While 2011 had proven a relatively quite year for doc acquisitions in Toronto, TIFF doc programmer Thom Powers told realscreen before this year's festival that he expected a lot more activity this time round.
And he wasn't wrong. Thursday (Sept. 13) proved to be the key moment for sales, with four doc deals announced that day alone.
Among a blizzard of activity, Tribeca Film picked up How to Make Money Selling Drugs, Magnolia Pictures acquired No Place on Earth, First Run Features bought The End of Time, The Cinema Guild snagged Leviathan, HBO took Casting By, and Roadside Attractions secured Stories We Tell.
The deals continued into this week too, with realscreen yesterday revealing that Mongrel Media has picked up Canadian rights for Love, Marilyn, after HBO last week acquired the U.S. TV rights.
And then there were the parties. Too many to mention conclusively, but highlights included SXSW's annual shindig at Gabby's, which brought together non-fiction programmers from Hot Docs, the Los Angeles Film Festival, TIFF, True/False and the Camden International Film Festival, for a spirited discussion about new talent.
Then there was the aforementioned Mongrel Media's big bash at Hart House, which featured free-flowing booze, ping pong tables and a DJ set from Bloc Party singer Kele Okereke. Also of note was the good-spirited, eOne-backed bash for Kastner's Secret Disco Revolution at the Adelaide Street Courthouse, which featured a live performance from disco legend Thelma Houston (pictured below).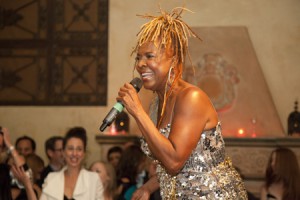 Finally, here are five tidbits gathered in the maelstrom of the festival, which we couldn't cram in elsewhere:
1) Ben Johnson, the Canadian sprinter at the heart of the infamous 1988 men's 100-metre Olympic doping scandal, said during the post-screening Q&A for 9.79* (which looks at the controversy around the race) that he is working on a fictional film based on the race, with Len Wiseman (Underworld, Total Recall) set to direct.
2) For Dror Moreh's impressive doc The Gatekeepers (which HBO's Nevins chose as her pick of the festival), the filmmaker revealed that he interviewed each of the six former heads of Israeli security agency Shin Bet featured in the film, one-on-one, for approximately 15 hours. The resulting mass of talking head material was then whittled down to the lean 95-minute feature which has been wowing critics.
3) Distributor Films We Like acquired Canadian rights for festival hit Leviathan without even seeing the film, according to the avant garde doc's co-director Véréna Paravel. "We asked them, don't you want to see it first? But they said no, they were convinced," Paravel told realscreen.
4) Jared Leto is not done tweaking with his People's Choice Award-winning doc debut Artifact just yet. After the film's TIFF world premiere, Leto told the audience he'd be editing the film further. The premiere, by the way, resembled a 30 Seconds to Mars gig, with screaming girls throwing clothing onstage at Leto, and one fan asking him in the post-screening Q&A whether he would be her prom date (awww).
5) After tackling Michael Jackson, Spike Lee said he would consider doing docs on other musicians, telling the audience for Bad 25's North American premiere that Stevie Wonder and Prince both appealed to him.
From realscreen