TIFF12: Totting up the value of Toronto for Canadian filmmakers
Winnipeg's Sean Garrity says getting the "official-selection-Toronto-wreath" can boost a film's sales and audience appeal.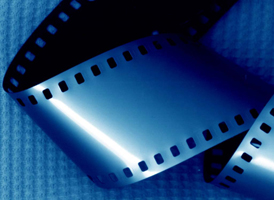 Sean Garrity has an easy way to express the value of having had his latest film, My Awkward Sexual Adventure, screen at last week's Toronto International Film Festival.
He just recalls the fallout when TIFF turned down one of his earlier movies, Zooey & Adam, for its 2009 edition.
"It's night and day, when you're out there trying to get your film on screens, and how much you can get from a broadcast sale," Garrity told Playback about the potential commercial value from placing an official-selection-Toronto-wreath on your movie release poster.
The Winnipeg filmmaker said he assumed Zooey & Adam would bow in Toronto, before a run on the Canadian festival circuit ahead of a theatrical release.
After all, Garrity's debut feature, Inertia, grabbed the best Canadian first feature film award at TIFF, which also screened his second film, Lucid.
So when Zooey & Adam didn't debut in Toronto, Garrity launched the picture first in Halifax before a life on the Canadian and international festival circuit somewhat diminished by having bypassed  Toronto.
But for Garrity, who has had his share of rejection as an English Canadian filmmaker, getting My Awkward Sexual Adventure booked into TIFF's Contemporary World Cinema program this year was a return to the big stage.
"It's fantastic. It means your film has already achieved a certain notoriety. There's a certain level a film ascends to when Toronto deems it worthy to be in the festival," he explained.
When your film screens in Toronto, other film festivals automatically invite you to their events without viewing a screener.
Absent a Toronto booking, a film's director and producer need to make an application and even pester festival programmers to be invited.
But beyond screening his latest film in Toronto, Garrity said he didn't expect much in the way of media exposure to follow.
Readers of the National Post and the Globe and Mail, he adds, are less interested in the latest Canadian films than what George Clooney or Penelope Cruz wore on the red carpet heading into Roy Thomson Hall or the Elgin.
Yet, behind the scenes, Garrity pays tribute to Toronto fest organizers for their support for Canadian filmmakers and their careers – even when their films aren't programming in any given year.
"They figure we have this giant festival with all these giant stars, and the spotlight shines on it for a brief week, so if we can spill some water over onto the plant that is Canadian film, and allow that to grow, they really relish the opportunity to do that," Garrity explained.