VIFF offers sneak peek of festival lineup
Deepa Mehta's Midnight's Children, Xavier Dolan's Laurence Anyways and Nisha Pahuja's award-winner The World Before Her lead a strong Canadian contingent.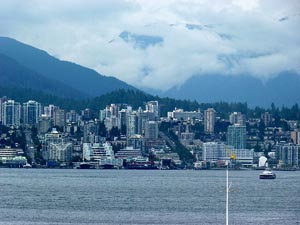 As festival fever continues to heat up in major Canadian cities, including Toronto and Calgary, the Vancouver International Film Festival has unveiled some of its almost 380 offerings at this year's fest.
Revealed Saturday, the sneak peek highlights a solid Canadian lineup of 36 films, including Deepa Mehta's Midnight's Children, which will screen at TIFF and CIFF and was revealed Wednesday as the Opening Gala for VIFF; Xavier Dolan's Laurence Anyways and Nisha Pahuja's The World Before Her, which won best Canadian Doc at Hot Docs.
All told, 36 Canuck feature films have made the cut so far in the Canadian Images program, placing Canadians third behind the U.S.'s 54 titles and France's 37.
Rafaël Ouellet's Camion, which nabbed best director at Karlovy Vary, Anaïs Barbeau-Lavalette's Inch'Allah, Manon Briand's Liverpool, Simon Ennis' Lunarcy!, Katrin Bowen's Random Acts of Romance, and Jason Buxton's debut feature, Blackbird, will also screen at the fest.
Canadian coproductions also feature heavily in the festival lineup, with Brandon Cronenberg's American copro, Antiviral, which has a Black Carpet Gala at CIFF, Peter Mettler's Swiss copro, The End of Time and French copros, such as Denis Côté's Bestiaire and Kim Nguyen's Rebelle, which won Best Narrative Feature and Best Actress at Tribeca.
The full sneak preview guide can be found on the VIFF website.
The complete festival lineup is to be released Sept. 10.
The Vancouver International Film Festival runs Sept. 27 to Oct. 12.