Revealed: The 2012 Playback Canadian Film and TV Hall of Fame
The inductees are: Piers Handling, Graham Greene, Colin Low, Rene Malo, Bob Culbert and Jackie Burroughs, with Gary Slaight, Sarah Polley and Sarah Gadon receiving special awards.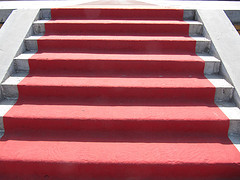 We created the Playback Canadian Film and Television Hall of Fame in 2007 with the goal of celebrating Canada's amazing talent and sharing the stories of our industry's founders.
Previous inductees include Norman Jewison, Moses Znaimer, David Cronenberg, Christopher Plummer and Denys Arcand, all of whom have worked tirelessly to build the industry, both domestically and internationally.
This year, the Hall of Fame also celebrates the achievements of three other remarkable professionals with the Swarovski Humanitarian Award, the Deluxe Award for Outstanding Acheivement and the Playback Breakout Award.
The event also celebrates the next generation of stars, creators, producers and directors in Playback's 10 to Watch list for 2012.
The red carpet hall of fame induction ceremony will be held Sept. 21, at the CBC's Glenn Gould Studio.
The 2012 inductees are:
Piers Handling
Graham Greene
Colin Low
Rene Malo
Bob Culbert
Jackie Burroughs
The Swarovski Humanitarian Award: Gary Slaight
Deluxe Award for Outstanding Achievement: Sarah Polley
Playback Breakout Award: Sarah Gadon