DHX Media expands by buying Cookie Jar Entertainment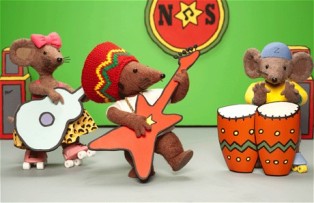 As industry consolidation continues, DHX Media has acquired rival animation producer Cookie Jar Entertainment.
The deal, expected to close in mid-October pending shareholder and regulatory approvals, will see Halifax-based DHX Media pay $5 million in cash, offer 36 million DHX Media shares and assume $66 million in debt to give the acquisition an enterprise value of $111 million.
The takeover, which leaves Cookie Jar CEO Michael Hirsh on board as executive chairman, will combine the company's 6000 half hours of animation, including classics like Care Bears, Strawberry Shortcake and Paddington Bear, with DHX Media's library of 2,500 half hours of programming, including Animal Mechanics, Bo on the Go and Rastamouse.
"This deal significantly enhances our operations in key areas. The acquisition of Cookie Jar increases our global reach, scale and potential growth. We are also focused on positioning the company to take advantage of emerging distribution platforms and this deal will elevate our position in this area of business," Michael Donovan, CEO of DHX Media, said Monday in a statement.
The deal also significantly strengthen DHX's digital business as Cookie Jar in recent years focused on its distribution business, establishing ties with distributors like Amazon, Comcast, DISH, Hulu, Google and Vivendi.
The Cookie Jar takeover, which keeps the classic animation library in Canadian hands, follows Mattel acquiring Hit Entertainment and DreamWorks buying Classic Media.