Katie Ford: "It's a special time" for Canuck scribes in Tinseltown
The veteran TV writer wants to create a boot camp setting in Canada for local screenwriters to get invaluable experience before heading down to Los Angeles to master their craft.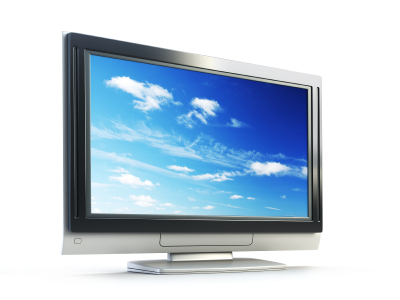 Katie Ford, who wrote the CBC's upcoming Leilah and Jen comedy pilot, thinks it's a great time for Canadian screenwriters in Tinseltown.
"It is a special time. That has never existed before. So it's surprising to me, and wonderful, because I do think it's long overdue that they (Canadian screenwriters) be given a chance," Ford, whose Canadian writing credits include Transporter and Michael: Tuesdays and Thursdays, told Playback by phone from Los Angeles.
For starters, the balance of power in Hollywood has shifted in favor of Canadians and other foreign players doing co-productions with American partners.
"This feels like the time, not just for me career-wise, but for the opportunities and the co-productions. The business has changed here, it's changed so dramatically," Ford argued.
Before the 2008 Hollywood writers strike, the studio system seemed set in stone, and Canadian screenwriters and other talent were too often left on the fringes.
But then came international co-productions like Flashpoint, The Listener and more recently Rookie Blue and Saving Hope, each created in Canada with American partners and local financing, and yet swinging the door open in Los Angeles for Canadian screenwriters, directors and producers looking to connect with a  global audience.
"That's why Canada also makes sense. We could go there, do a great product, and that product will translate anywhere," Ford said of Canadian series landing U.S. network and other foreign slots.
"There's great writers up there. There's great directors. We found Jacob Tierney. But all the directors I met are so talented. It's a chance to bring out what's there, but at the same time have things realized," she added of a recent search that landed Montreal-based Tierney to direct the Leilah and Jen pilot.
But much as Ford revels in being able to work both sides of the border now, she knows her success isn't shared by fellow screenwriters in Canada, where she spent much of her childhood.
And she accepts many Canadian screenwriters may be wary of taking steps to find their way in Los Angeles.
She recalls as a 21 year-old arriving in Hollywood and hearing the horror stories about the studio system.
"First of all, I decided I will never be bitter. It's not appealing to people," she said of occasional heartbreak as she paid her dues over the years.
"You just have to take that risk. There's a lot of Canadians down here that have just had to find their way. And as scary as that is, finding your way is part of the mastery of writing. It's part of being successful," Ford advised.
And the L.A.-based screenwriter goes further, as she recommends bringing writers with Hollywood experience together with Canadian-based writers so the latter get a studio writers room experience in a boot camp setting in Canada before they head down to Los Angeles.
"That would be my goal, and it always has been, to bring together people who are there, who have less experience, with people who have experience here and get a chance to have their voice become part of something," she insisted.
"That's more the Canadian thing, because the American experience is you're doing the voice of a show, rather than your own voice," Ford added.
More than anything, the Leilah and Jen writer observes, Hollywood may be coming to Canada for the financial incentives, but it's staying for rich creative voices.
"Yes, it's for the tax credits. But who cares what it's for. Let get more people down here and more people working. Because there's a wonderful voice that comes from up there. There's original screenwriters and original voices," Ford insisted.