TIFF to host Polley's Stories, Kastner's Disco
The 2012 Toronto International Film Festival (TIFF) will host premieres of anticipated feature docs The Stories We Tell and The Secret Disco Revolution, from Canadian directors Sarah Polley (pictured) and Jamie Kastner respectively, Playback sister publication realscreen has learned.
Polley's effort is the filmmaker's first feature-length documentary, following her acclaimed fiction films Away from Her, which won a Genie Award and an Oscar nomination for Best Adapted Screenplay; and Take This Waltz, which played to considerable praise at TIFF last year and recently opened in Canada.
The 90-minute doc has been in the works for four years, with details first unveiled in 2008, when it was chosen to be one of four projects selected for the inaugural six-month-long CFC/NFB Feature Documentary Program, which launched in early 2009.
The Stories We Tell looks at storytelling and the way that people fictionalize family narratives, examining "our insatiable need, as human beings, to turn our lives into stories," according to production notes from the National Film Board of Canada (NFB), which backed the doc financially.
The film (pictured below) is produced by the NFB's Anita Lee and exec produced by Silva Basmajian, and will be distributed in Canada in October by Toronto-headquartered Mongrel Media, which distributed Away from Her and Take This Waltz.
(UPDATE JULY 24: The Stories We Tellwill have its official world premiere during the Venice Days program held during the Venice Film Festival, which takes place this year from August 29-September 8.)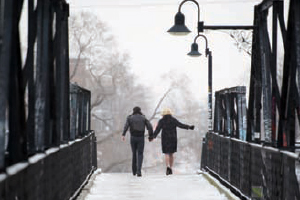 Meanwhile, Kastner's satirical Disco looks at the history of the oft-maligned musical genre, and questions whether the disco era was a giant party or a misunderstood culture of protest.
Realscreen first revealed details of the film in July 2011, and reported its acquisition by eOne International in February. The doc has a considerable budget behind it and a number of TV networks already attached, including Bravo! in Canada, Canal D in Quebec, Knowledge Network for British Columbia, and ZDF/ARTE for France and Germany.
It arrives at TIFF boosted by a renewed focus on the musical genre, following the deaths of disco icons Donna Summer and Robin Gibb earlier this year.
The production promises to be the most high-profile yet for Kastner (pictured below), whose previous efforts include 2010′s Recessionize! For Fun and Profit!, 2007′s Kike like Me, 2004′s Djangomania! and 2003′s Free Trade is Killing my Mother.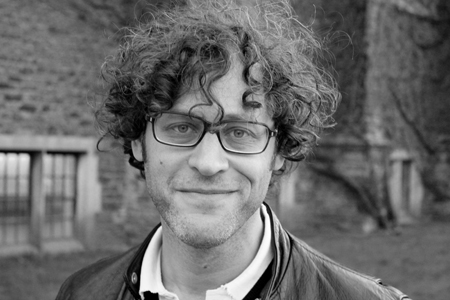 Realscreen learned of the world premieres for both films via a number of well-placed sources with knowledge of the projects in recent weeks.
Kastner and TIFF, when contacted last week, declined to comment, while the NFB referred realscreen to a spokesperson representing The Stories We Tell for theatrical distribution, who confirmed a Canadian theatrical release date of October 12 but could not confirm the film would play TIFF.
Other titles that could speculatively make the cut for the 37th annual TIFF include Canadian director Peter Mettler's forthcoming doc The End of Time; Paolo and Vittorio Taviani's drama-doc Caesar Must Die, which has been notably quiet from the festival circuit since winning the Golden Bear in Berlin earlier this year; and Spike Lee's forthcoming doc on the making of Michael Jackson's album Bad, which is due for a DVD release on September 18.
TIFF will hold its opening press conference tomorrow (July 24), at which this year's opening night movie is expected to be named, with documentary programming set to be unveiled on July 31 and a Canadian press conference following on August 8. The festival runs from September 6-16.
Check out a trailer for Kastner's The Secret Disco Revolution below:
(Update 12:30: The NFB informs that Anita Lee has replaced Sonia Hosko as producer of The Stories We Tell)
From realscreen (this story has been edited from the original version)