Cineplex will acquire four AMC theatres in Canada
The company will purchase three theatres in Ontario and the lone AMC theatre in Quebec, for operation under the Cineplex Odeon brand name.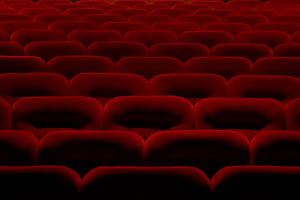 Cineplex Inc. has acquired four AMC Entertainment theatres in Canada, to be operated under the Cineplex Odeon brand name.
Another four AMC Canada multiplexes remain on the auction block after China's Wanda Group recently bought Kansas City-based AMC Entertainment.
As part of the Cineplex deal, the Canadian exhibitor will acquire AMC Ventures, an indirect subsidiary of the U.S.-based AMC Entertainment.
"Our operating and programming expertise, combined with our merchandising, media, marketing, interactive and SCENE loyalty programs, will positively and significantly impact the business while also providing guests with additional benefits," said Cineplex president and CEO Ellis Jacob.
He added that the deal will create jobs for around 250 additional theatre employees.
In Ontario, Cineplex will acquire AMC Courtney Park in Mississauga, AMC Yonge and Dundas in Toronto, and AMC Winston Churchill in Oakville.
And the company will also buy the lone AMC theatre in Quebec, AMC Forum in Montreal.
According to a statement from Cineplex, the company will convert all 35mm theatre projectors to digital projectors, and may add its proprietary UltraAVX auditoriusm, VIP cinemas, XSCAPE Entertainment Centres and RealD 3D systems to one or more of the locations.
with files from Etan Vlessing