Canadian prodcos encouraged to pitch U.S. broadcasters
Shaw Media content VP Christine Shipton says a competitive market means U.S. producers are today pitching to Canadian broadcasters.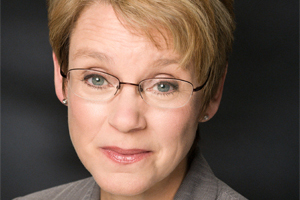 In an era when the U.S. screen-content marketplace is expanding, with new online or cable channels starting up each year, it's more important than ever for Canadian producers to think of North America as one homogenous market, and not separate national markets.
That's the takeaway from a session on co-financing and co-producing held at the Banff World Media Festival earlier this week.
To that point, Christine Shipton, Shaw Media's senior VP of drama and factual content, observed U.S. producers linked to the large American multinational broadcasters are now even approaching Canadian broadcasters to join in projects.
"They are in the same game that we are all in, in trying to get the volume to feed their big international beast and have shows on the air….the competitiveness of the new model has just picked up," Shipton said.
Kevin Cooper, an agent with Creative Artists Agency in Los Angeles, added, "The U.S. market is right for the plucking," before observing the spike in projects that have come to the U.S. from Canadian producers and broadcasters.
Martin Katz, president of Toronto-based Prospero Pictures who moderated the panel, however cautioned that while U.S. broadcasters are today more willing to work with non-U.S. partners in international co-financing arrangements, no broadcaster specifically goes looking for a co-production per se.
Cooper agreed. "You have to approach (the U.S. market) from what the project is, what the creative elements are and what story you actually want to tell instead of a deal-driven situation. Deal-driven situations generally fail and it's just stronger if you have the right (story) elements in place," he said
"The American networks are getting more sophisticated about this game. To the extent that if (independent producers) have the right people and the right story to tell, it obviously enhances your chances of success in the U.S. market. They are just not going to pick up something just because it's (a co-financed) $500,000 an episode. They look very critically at the story elements," he added.
Shipton defended the importance of ratings to North American commercial broadcast companies such as Shaw. The larger a show's ratings, the bigger its budget can be, since original programming budgets are linked to ratings success, she explained.
Speaking of broadcasters as a whole and not just Shaw, she said, "It's our job to put the best product on all those (channel) services to drive ratings. We just can't ever forget that; that is our job: to drive ratings. And certain genres (like dramas), one of the ways to do that is to put a lot of money on the screen. And so any time we go into some of these projects that get bigger and bigger budgets it just taxes us; we can't afford to be the sole financier."
For their part, Canadian audiences have come to expect very high production values and very strong story arches, just as U.S. audiences have come to expect them.
"That is what they are expecting. They don't care about Canadian content and treaties; they just want great stories, great actors, great emotion, all of those things," said Shipton.