Britain's 4Music to air 2012 MuchMusic Video Awards
The channel has picked up the awards spectacle featuring Justin Bieber (pictured) and Katy Perry for its U.K. schedule, as part of a Bell Media distribution deal.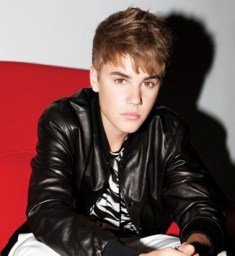 The 2012 MuchMusic Video Awards Toronto block party is leaving North America.
4Music, the British music channel, has acquired the U.K. broadcast rights to the Canadian music video awards show, which aired live Sunday night on MuchMusic in Canada and on Fuse in the U.S. market. Performers included Justin Bieber (shown), Selena Gomez and Hedley.
The 2012 MMVAs will not air live in Britain, but instead will be shown on 4Music at a later date.
"The MMVAs are one of the summer's must-see events, and we're so excited to share it with music fans in the U.K. via 4Music," Neil Staite, VP and general manager, music and entertainment at Bell Media, said of the sales deal for the MuchMusic broadcast.