Banff 2012: Sask producers ponder their next moves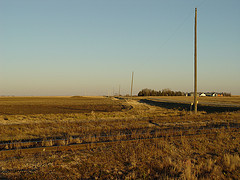 With the Saskatchewan government firm on its new non-refundable film tax credit, the exodus of local film and TV producers has started.
Saskatchewan indie producers are on the ground at this week's Banff World Media Festival, looking for co-production opportunities.
SMPIA president Ron Goetz told Playback the question for local producers is will they be able to produce projects in Saskatchewan, or do they need to move them elsewhere outside the province.
And that means local technical crews and talent leaving Saskatchewan to stay in business.
"It's not a load-up the wagon and head out of Dodge. It's a slow ending of the industry," Goetz insisted.
Movement towards the exits was prompted by the province introducing a non-refundable incentive that local producers insist is unworkable for their industry.
Goetz and other local producers are still producing in the province as they use the existing tax credit that is set to expire June 30, and which offers a 45% refundable tax credit.
And as long as Saskatchewan producers successfully apply for the existing film tax credit by the end of the month, they can complete their projects locally.
But with the Saskatchewan provincial government holding firm against industry opposition to the new film credit, local crews and talent are slowly heading to rival locales for work.
"They'll have no choice, if you can complete financing everywhere else than Saskatchewan," Goetz said.
His production shingle, Partners in Motion, is currently shooting in the province episodes from the eighth season of Crime Stories for Investigation Discovery.
"That should take us through the fall. Then we'll be obligated to shoot them somewhere else," Goetz said.
Joining the exodus may well mean Partners in Motion making its satellite office in Vancouver its new headquarters, with the current head office in Regina being relegated to a production outpost.