Imax launches second-screen experiment
The Quebec exhibitor will next month launch a second giant screen in its Mega Plex Marche Central multiplex in Montreal.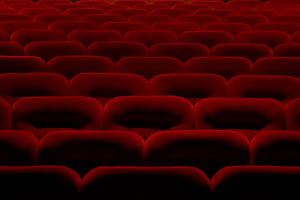 Imax has sold another super-sized screen to Quebec's Cinemas Guzzo chain, to launch in its Mega-Plex Marche Central 18 multiplex in Montreal in July.
The deal is newsworthy because that will bring to two the number of Imax screens in the Cinemas Guzzo multiplex in Montreal, and so marks Imax' first test of a long-coveted second screen experiment.
Imax and Cinemas Guzzo first announced a four-theatre sales deal in January 2012, and an Imax screen has already come on stream in the Mega Plex Marche Central 18 multiplex.
For Cinemas Guzzo, the dual screens offers a chance to play simultaneous Imax films in both French and English, rather than end the run of one Imax film to replace it with another.
The advantage to offering more Imax films in one multiplex for which premium ticket prices are charged, especially on an opening weekend for an Avatar or The Avengers, is what's really behind the second-screen strategy for Imax.
"With our continued network growth and increasing film slate, we believe this initiative will enable Imax and our partners to fully capitalize on the strong demand during blockbuster opening weekends, when we are seeing more and more sellouts," Imax CEO Richard Gelfond said in a statement.
"It will also provide us with greater flexibility to schedule multiple titles that overlap during the busy summer and holiday season," he added.