EI reforms draw film and TV industry criticism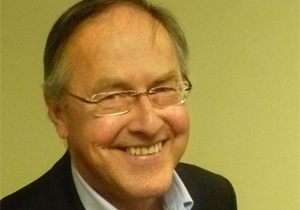 Leaders in the film and television industry are worried over the Harper government's proposed changes to the employment insurance program.
They say that, if passed in their current form, the reforms unveiled last week would push EI claimants to seek new jobs beyond their professional niches.
But minister of human resources, Diane Finley, has been quick to quash concerns that EI applicants would be forced to take any job anywhere in the country.
"The changes introduced to the EI will better help Canadians find jobs in their local area appropriate to their qualifications," Alyson Queen, a spokesperson for Finley, tells Playback Daily.
"For those who are unable to find employment, EI will be there for them, as it always has been," she adds.
The Directors Guild of Canada, however, says the proposed changes fail to take into account the unique needs of different industries, particularly those like the film and TV industry, where temporary employment is the norm.
"Skilled workers are vital to any industry and removing workers from this pool by forcing them to accept other 'suitable employment' weakens the industries in question and, by extension, the entire economy," says DGC national CEO and executive director Gerry Barr in a statement.
"A one-size fits all approach is simply not the answer," he adds.
Under the current EI formula, claimants earn 55 per cent of their former wage, or up to $485 per week, and receive three email job alerts per week.
The proposed new program, currently budgeted at $21 million, would see the job alert system revamped, with claimants receiving two daily updates.
EI recipients would have to document their efforts to find work, or face the threat of being kicked off the program.
Despite these tougher rules, Finley said she expects that less than one per cent of claimants would lose the benefits to which they are otherwise entitled.
The new EI system would also see claimants sorted into three categories, each with its distinct set of rules, based on the frequency of their EI use.
Long-tenured workers, or those who have relied on EI the least, would face the loosest restrictions and would be allowed to claim benefits for up to 18 weeks before being expected to take jobs offering 80 percent of their former salary.
Comparatively, frequent users, many of whom are seasonal workers or in creative professions, would face the toughest restrictions, and would have to take jobs that offer 70 per cent of their previous salary after only six weeks of claiming EI.
Meanwhile, occasional users would be given 18 weeks to find work before having to accept jobs offering 70 per cent of their former wage.
Vancouver-based post-production supervisor Emanuel Pereira (50 Dead Men Walking) argues that these reforms unfairly target and punish seasonal workers, and that they could have a destabilizing effect on the B.C. film and TV industry.
"In B.C., production levels and budgets have been in decline in recent years due in large part to healthier domestic production support and lucrative tax credits in other jurisdictions. Subsequently, wages and job opportunities have been in decline making it difficult to maintain a living working in production, much less cover the periods of unemployment in-between," he tells Playback Daily.
"If a person is forced to take a part-time job in another industry or another sector, how does the industry create any sort of predictability?" he asks.
The DGC voiced similar concerns for the industry nationally, adding that "stability is vital for Canada's broadcasters who rely on the production sector to supply high-quality and innovative programming."
Yet, not everyone in the industry is so worried.
"I'm not going to have a reaction until I know all the details, and until those regulations are drafted we won't know," CMPA senior VP of policy, Marc Séguin tells Playback Daily.
"I have no proof to suggest that there's going to be a significant impact," he adds.
He did say, however, that the CMPA is monitoring the reforms, and will take action if it "concludes that the EI proposals will, in fact, undermine CMPA members in their capacity to help contribute to the government's jobs, growth and long-term prosperity objectives for Canada."
If passed, the reforms will come into effect in early 2013.