Inside Citytv's Cancon lineup
New original comedies Package Deal from Thunderbird Films and Seed from Force Four Entertainment will air in mid-season slots, likely in early 2013.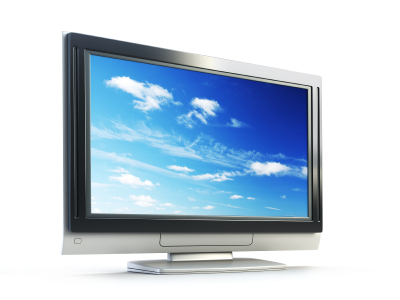 You have to go back to the CBC's King of Kensington in the 1970s to when Canadian TV last had a multi-camera comedy.
Now Thunderbird Films and Citytv are changing that by producing and airing 13 episodes of Package Deal, a comedy from creator Andrew Orenstein (3rd Rock From the Sun).
And the sitcom about three overly close brothers will be shot with multiple cameras, distinct the usual single camera comedy.
"It's a very particular kind of writing, with a different structure," Orenstein told TV critics Tuesday at the Citytv Upfront presentation  in Toronto.
"The big difference is having enough writers working on freelance and on staff. It's close to live theatre, so you need to rehearse and write almost every day up to show-time," he added.
Joseph Raso, the creator of Seed, like Orenstein spent time in Los Angeles creating, writing and developing TV pilots, before being tapped by Rogers Media to develop and produce a comedy about an ill-equipped bachelor who ventures into sperm donation.
"I only get one camera," he joked when comparing his series from Force Four Entertainment, which is to shoot in Halifax later this year, with Package Deal.
Raso' inspiration for Seed: "When you're friends are having kids, and your ne'er-do-well friends have kids and suddenly they're adults walking down the street because they have kids."
Both Package Deal and Seed are mid-season series for Citytv.
Elsewhere at Rogers Media, OLN is co-producing Wild Things with Dominic Monaghan, which follows the Lord of the Rings and Lost star on a worldwide quest for rare and misunderstood insects.
"People who have an irrational fear of insects, especially spiders. They imagine spiders wake each day to target them," Monaghan told the Citytv presser.
"Spiders don't have evil thoughts," he added, and would rather run in the opposite direction to frightened humans that cross their path.
On a more lighter moment, Tyler Harcott, host of The Bachelor Canada on Citytv, recalled the moment he first heard of a possible gig on the Canadian reality show.
"I got a call from my agent, who said 'okay, I got a show, The Bachelor.' I went yea, yea, yea, then after a pause, he added 'Canada.'"
Harcott, a Calgary-native now based in New York City, said he was on board The Bachelor Canada from the get-go as he tried out for, and then snagged the Canadian host position.
"It may say Canada beneath it, but this show will be really, really good," he told the Citytv gathering.
The Canadian Upfront presentations continue Wednesday with Shaw Media's dog-and-pony show for domestic advertisers, before Bell Media and CTV go Thursday.