Kevin Crull, Keith Pelley, Kirstine Stewart and Paul Robertson to spar in Banff
Top executives from Bell Media, Rogers Media, CBC and Shaw Media are set to clash over rival strategies to get round the digital curve at the upcoming Banff World Media Festival.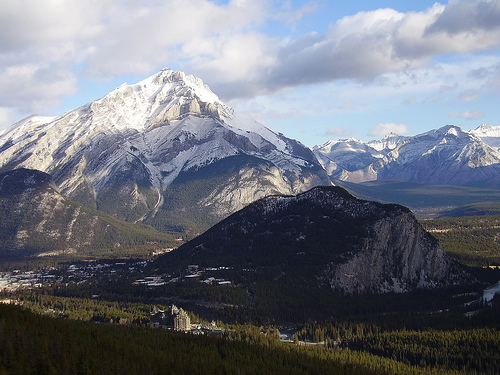 Canada's broadcast heavy-hitters are going head-to-head in Banff.
The Banff World Media Festival is putting Shaw Media president Paul Robertson, Bell Media president Kevin Crull, Rogers Media president Keith Pelley, and CBC executive VP Kirstine Stewart on one stage to duke it out over key industry issues on Sunday, June 10.
We apparently live in a paperless world, so festival delegates can submit questions to possibly be put to the quartet via Twitter (@BanffMedia), or through the Banff World Media Festival Facebook page.
"This is a unique opportunity for Banff delegates to hear Canada's top decision makers in conversation about the issues that matter most in media today," Ferne Cohen, executive director of the festival said Thursday in a statement.
The 33rd annual Banff World Media Festival is set to run from June 10 to 13 in the Canadian Rockies.