Marc Seguin joins First Weekend Club board
The CMPA VP of policy joins Paul Gratton, who remains as chair of the board for another term, and recently appointed board members Emily Alden and Ingrid Veninger.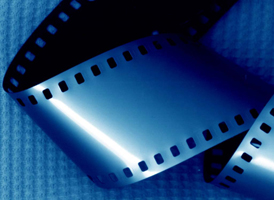 Marc Séguin, senior VP of policy at the Canadian Media Production Association, has been appointed to the Vancouver-based First Weekend Club's board, following the organization's annual general meeting last week.
"Marc brings a unique perspective and expertise to the First Weekend Club as we continue to grow and expand our reach," said First Weekend Club executive director Anita Adams in a statement.
Other recently appointed board members include Emily Alden, VP production and development at Pacific Northwest Pictures, and filmmaker Ingrid Veninger.
Paul Gratton, former VP of Bravo! NewStyleArtsChannel, Space and entertainment specialty channels for CHUM Television, will remain as chair of the board for another term.
Michael Kennedy, Cineplex exec VP filmed entertainment, Cheryl Nex, president of EP Canada, Jan Miller, director of Strategic Partners and Russ Robertson, VP sales at Deluxe, will also continue to serve on the board for another term.
Headquartered in Vancouver and with branches in Toronto, Calgary, Victoria, Ottawa, Halifax and Montreal, The First Weekend Club is a non-profit that builds audiences for Canadian films.