CHCH tries to explain morning show porn glitch to shocked viewers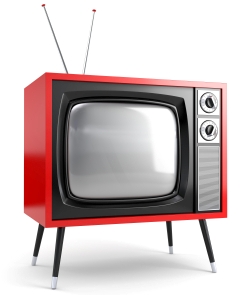 The good news for conventional broadcasters is cable companies are obligated by the CRTC to carry their local TV station signals to a nationwide audience.
The bad news is cable companies forced to carry all local TV signals opens broadcasters up to the gay porn fiasco endured by CHCH-TV last Friday.
The Hamilton-based TV station saw its morning newscast overtaken by hardcore pornography airing for at least a minute before master control could get it off air.
"First of all, we would like to apologize to our viewers. This was a problem that originated, not at CHCH, but at a cable company," Mike Katrycz, head of CHCH News, said in a statement on the CHCH website.
He added Shaw Cable is investigating the porn glitch, which apparently followed efforts by cable technicians last Thursday night to repair some cut cable lines.
Katrycz added that, in splicing the cut cable lines back together,  "inappropriate content went to air," beyond the control of CHCH.
At the same time, in attempting to explain to shocked viewers how they could be subjected to hardcore pornography as they tuned in for the morning weather or traffic, CHCH found itself explaining the labyrinthine rules behind Canada retransmission regime.
"… we should tell you that 'over the air' broadcasters like CHCH make their signals available to cable companies at no charge. And often one cable company feeds it to another," the broadcaster told viewers.
"Even our own transmitter in Ottawa is fed by a cable company," the statement added.
More difficult to convey for CHCH was how local TV station signals that ride free over cable networks can be over-ridden and replaced by a seemingly eternal minute of hardcore porn, as happened last Friday.
CHCH said Shaw Cable will issue a report to the broadcaster on what caused the porn glitch, which will be made available to the Hamilton audience.